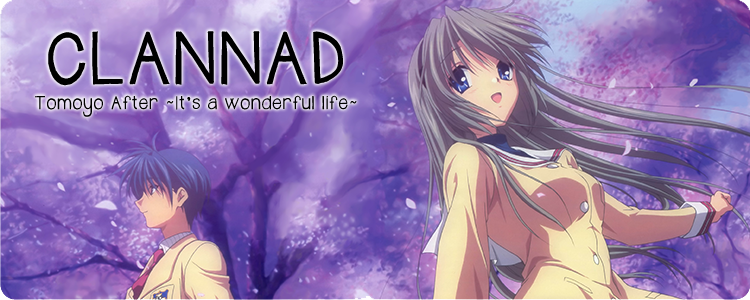 Hey everyone, Delwack here.  It's been a long time since we told you we were working on the Linux and Mac patches for Tomoyo After, and I am here today to announce that we are finally ready to test them.  
We are looking for people to help test either (or both!) of these patches. If you would like to participate, send an email tomoyo@veryoblivio.us or pm Swiss or myself on our IRC channel.  We are looking to tweak the installer over the next two or three weeks.
We appreciate any help and feedback you can offer!
Note:  Dungeons and Takafumis will not work on Mac or Linux.  This is a limitation of the rlvm engine that is used in place of reallive, and is not within our control.
– Delwack