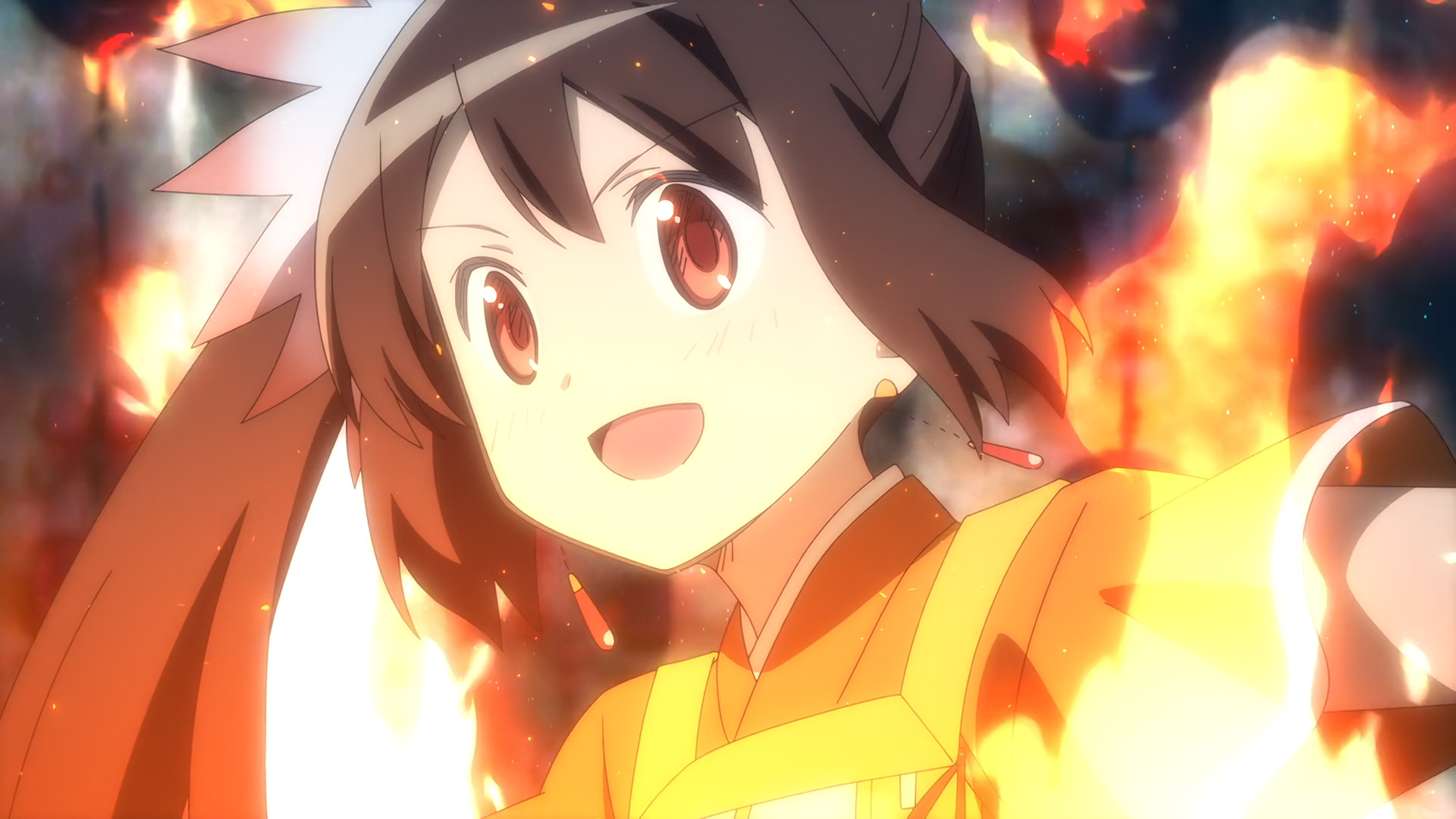 So, I don't remember there being more than like… maybe 10 signs in the original (outside titles)… I mean, I know it's Shaft, but why the huge difference?! OMG. Ojii is still on a big boat somewhere living it up so this ended up skipping QC, and TT was too tired to do the… I dono, Clipper posts? It's Twitter but with a crab for the image… BDs will have more signs done… and better… or if there's any TS out there interested in showing him up.
Also, random note: The TV broadcasts have an extra sign during the poor signal scene with Kaede mentioning that the poor signal thing is part of the broadcast, which is kind of funny.
jakeman95: Still didn't decide on 口寄せ Shrine but we can talk that tomorrow.
jakeman95: I haven't done ALL the signs yet, either… some I'm not sure I wanna do.
…
krymsun00: Too…..many…..fucking….signs…
…
jakeman95: So, Channelling Shrine just doesn't have as good a ring as their Seance Shrine, not saying that's a good option, though.
krymsun00: You can try going more liberal
jakeman95: Totally gonna call it ESP Shrine
jakeman95: The Sixth Shrine
krymsun00: Soul Shrine, Soul Summoning Shrine. anything with alliteration
jakeman95: Ok, just used Summoning Shrine for now. Spirit Summoning makes me think Yu Yu Hakusho, which I suppose is fine.
!NEW! Now with the correct links!
720p: [Doki] Magia Record – Mahou Shoujo Madoka☆Magica Gaiden – 04 (1280×720 HEVC AAC) [33C14F01].mkv
Torrent | XDCC
1080p: [Doki] Magia Record – Mahou Shoujo Madoka☆Magica Gaiden – 04 (1920×1080 HEVC AAC) [9B63320E].mkv
Torrent | XDCC