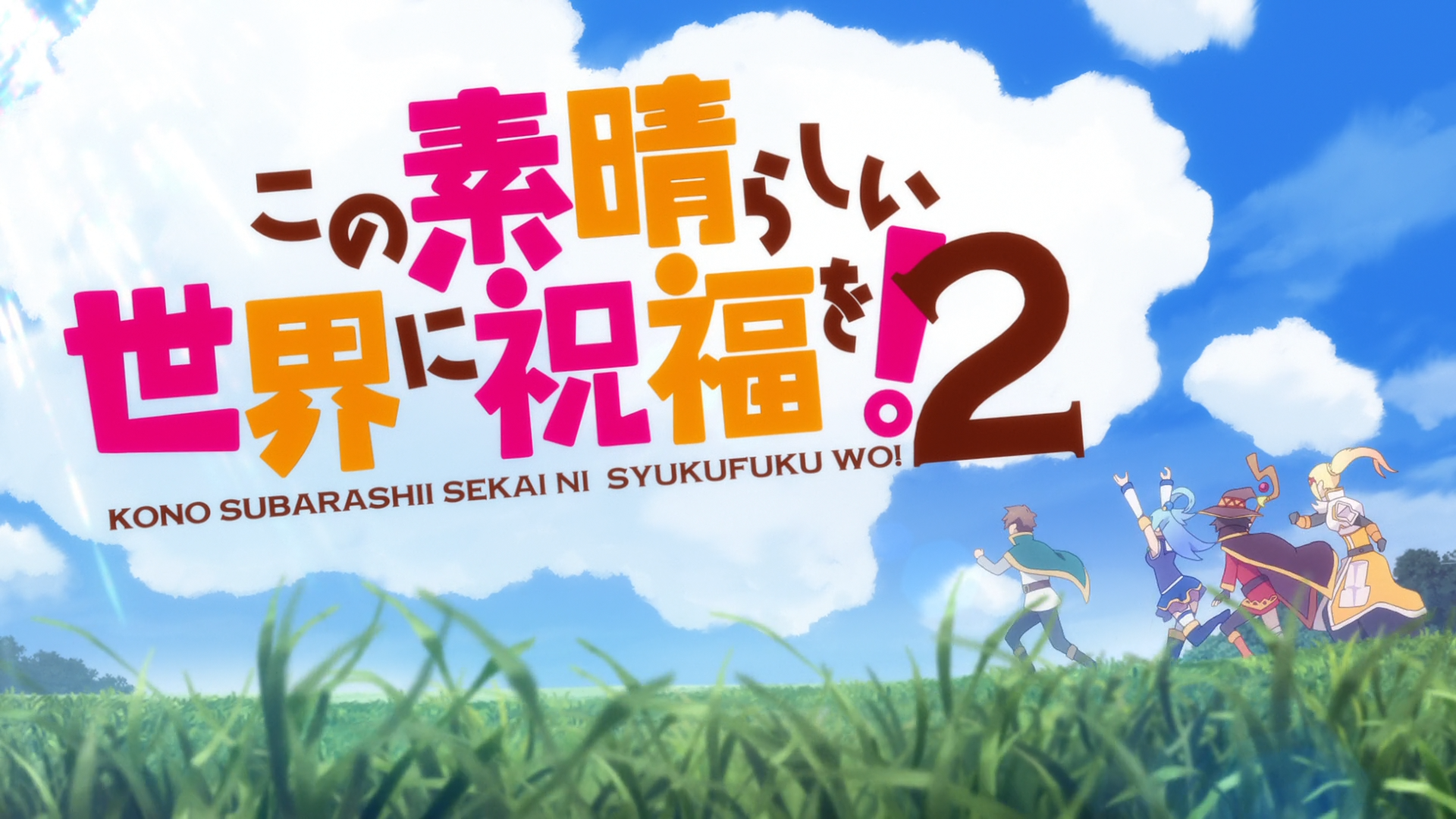 Two years is a long time…
This was supposed to be a Christmas release, so I'll largely leave it as it was.
A lot happened, and I was unable to finish this, or other projects.
I don't know what's coming next, either…
Although we will be subbing the KonoSuba film and season 3!

In December, I had a pretty sweet interrogation with one of our old friends of the group.
Apparently, he got himself a teaching job over in Japan!
More to read here!
Merry Christmas to all of you, and I hope you all had safe travels over the holidays!

Special thanks to himie and iMdai for timing and anonymlol for his sexy encodes!

And before anyone asks, Episodes 1-10, the OVA, and the NCOP-EDs are included!

Changelog:
1 (All): Fixed typo.
2 (All): Fixed typo.
3 (All): Fixed typo.
4 (All): Fixed a timing error and a typo.
HD: Kono Subarashii Sekai ni Shukufuku wo! 2 (2017) [Doki][1920×1080 Hi10P BD FLAC]
HD: Kono Subarashii Sekai ni Shukufuku wo! 2 (2017) [Doki][1280×720 Hi10P BD AAC]