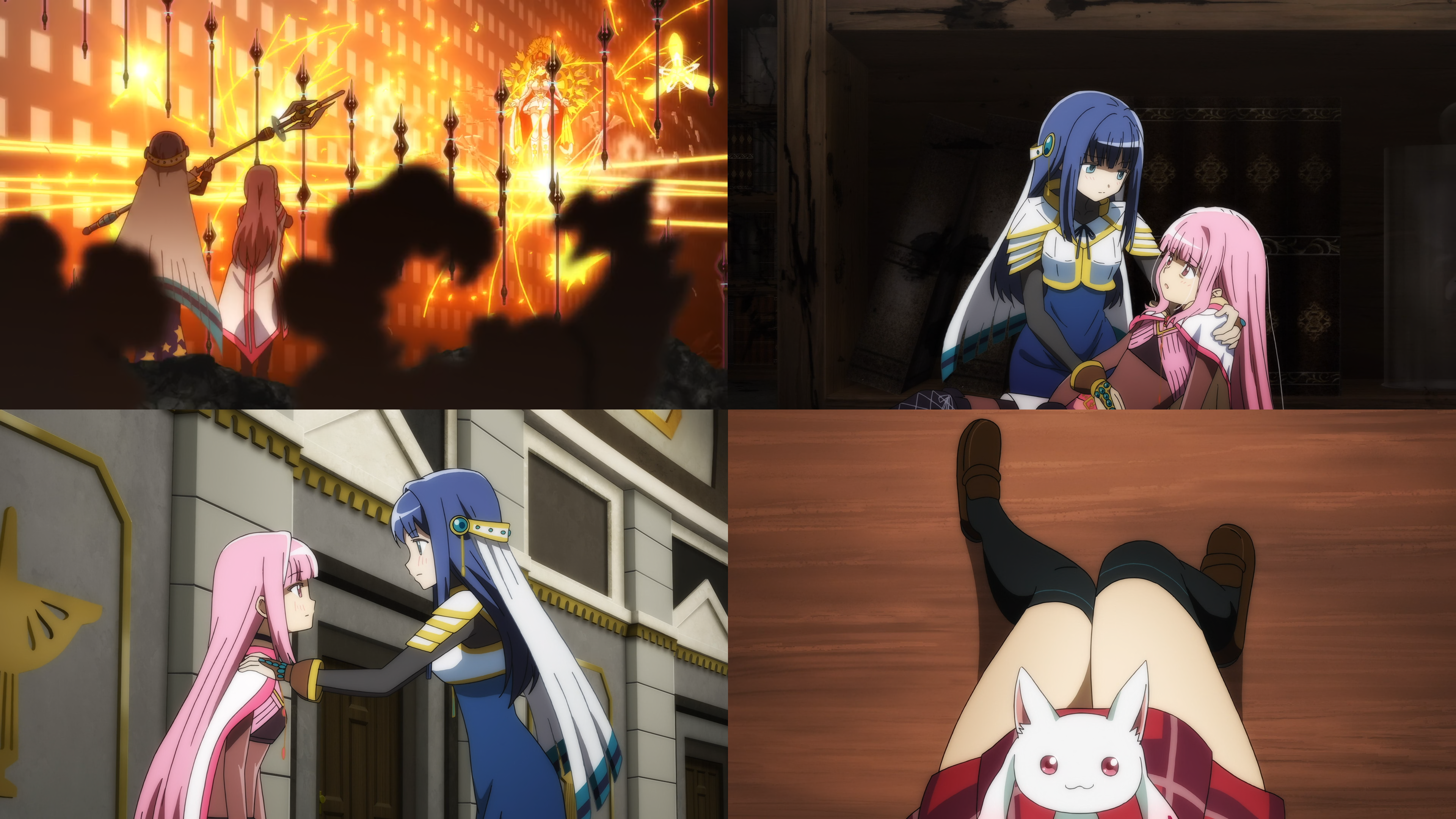 And we did it! Also, this was a really good episode. I personally loved most of the changes they made as the game had a fairly standard anime story line and kinda started going down hill around this point, so the improvements are certainly welcome… that and the new ED is really good. I'm still part of team Magius, regardless.
Obviously they announced S2 but didn't give a date yet. I'm kind of expecting this Autumn, but we'll see when they end up doing it.
krymsun00 (TLC):
Team Yachiyo…
Bad guys are usually cool, but the Magius are missing that… je ne sais quoi.
Liberation isn't a very bad guy goal to begin with
Ojii (QC):
Team Magius FTW!
Pikminiman (timer):
I had fun watching the livestreams of TheThing suffering.
TheThing (typesetter):
Also, you are all gay -TT
^ plz2add that, kthxbye
Jocko (KFX):
I'm pretty sure I didn't watch it
720p: [Doki] Magia Record – Mahou Shoujo Madoka☆Magica Gaiden – 13 (1280×720 HEVC AAC) [C1B9F9CC].mkv
Torrent | XDCC
1080p: [Doki] Magia Record – Mahou Shoujo Madoka☆Magica Gaiden – 13 (1920×1080 HEVC AAC) [5F6DEE56].mkv
Torrent | XDCC