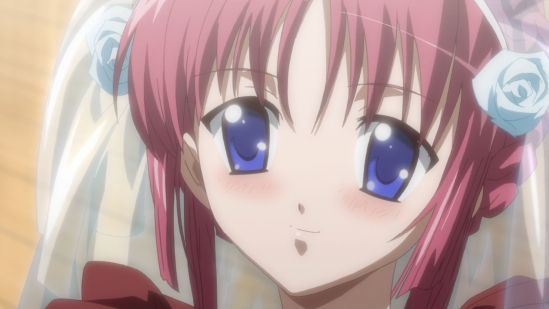 Bit of a delay posting this, had to head off to work lol.
So yeah… ZeroYuki felt like translating this, so I'm releasing it.
This is a special OVA bundled with the PSP game, as the title suggests.
Just a random notice: There will be a spin-off OVA based on Sakura, called Time Paladin Sakura, and ZeroYuki will also be translating that.
ZeroYuki: Don't really know what to say, but I'm surprised at the number of staffs that worked on this OVA. I think it's even more than Bungaku Shoujo. The OVA features 4 confession scenes of the main D.C and D.C.II heroines: Nemu, Kotori, Otome and Yume. Don't expect too much from it since it's made for fans. Expect the content to be as lame as the Tokimeki 4 OVA. Both are bundled with the P.S.P game. Lastly, a shout out to all the staffs who worked on it. Holo woke up early to release this.
HD (h264): [Doki] Da Capo – D.C. I & II P.S.P. OVA (1280×720 h264 BD AAC) [AF7C3381].mkv
SD (h264): [Doki] Da Capo – D.C. I & II P.S.P. OVA (848×480 h264 BD AAC) [790BFB51].mkv