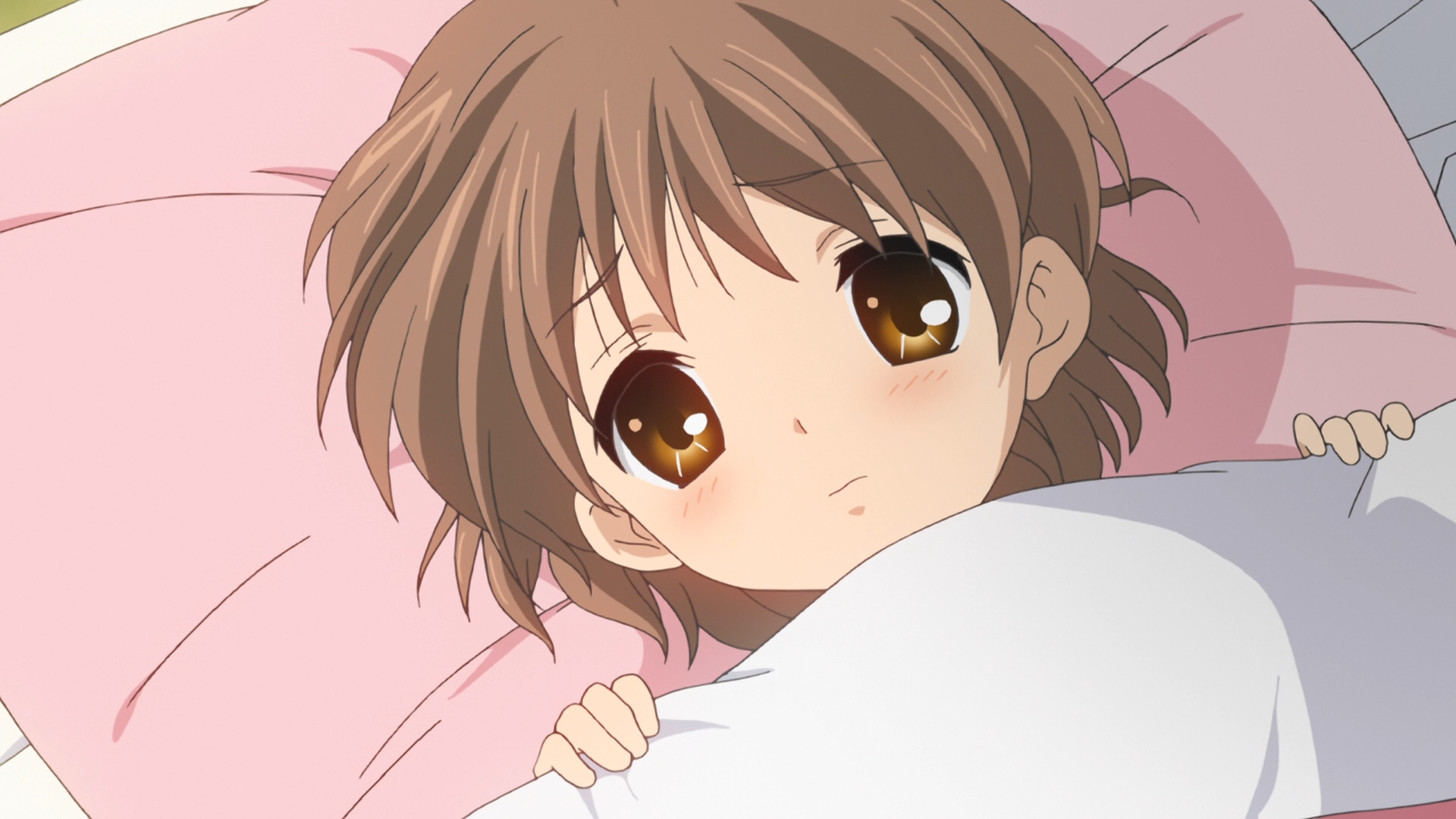 The releasing of Clannad After Story continues.
Episode 21 has 2 editions: Edition 1: Skips ED, Edition 2: Does not skip ED (Default). This was how it was last time after a big discussion and I'm not going to change it. Refer to the previous release post if you want to see how the discussion went.
The h264/Hi10P naming derps in the previous 720p releases will be corrected at batch.
The NCOP/EDs will be released in the batch (I didn't have time to get them ready for Vol 5). I will wait for comments on possible encoding errors (hopefully none) for a few days. The batch will be released at the end of this week.
I will re-release Lucky Star (Hi10P) and finish it off next.
1080p (FLAC 5.1): [Doki] Clannad After Story – Vol 5 (1920×1080 Hi10P BD FLAC)
[Doki] Clannad After Story – 21 (1920×1080 Hi10P BD FLAC) [5E153762].mkv
[Doki] Clannad After Story – 22 (1920×1080 Hi10P BD FLAC) [C5180E53].mkv
[Doki] Clannad After Story – 23 (1920×1080 Hi10P BD FLAC) [BE34D782].mkv
[Doki] Clannad After Story – Another World, Kyou Chapter (1920×1080 Hi10P BD FLAC) [5F96064C].mkv
[Doki] Clannad After Story – Recap (1920×1080 Hi10P BD FLAC) [C7E3C7B0].mkv
720p (AAC 5.1): [Doki] Clannad After Story – Vol 5 (1280×720 Hi10P BD AAC)
[Doki] Clannad After Story – 21 (1280×720 Hi10P BD AAC) [94A12E59].mkv
[Doki] Clannad After Story – 22 (1280×720 Hi10P BD AAC) [C0A3FFA0].mkv
[Doki] Clannad After Story – 23 (1280×720 Hi10P BD AAC) [22D22C63].mkv
[Doki] Clannad After Story – Another World, Kyou Chapter (1280×720 Hi10P BD AAC) [CD48CEAB].mkv
[Doki] Clannad After Story – Recap (1280×720 Hi10P BD AAC) [7798004D].mkv