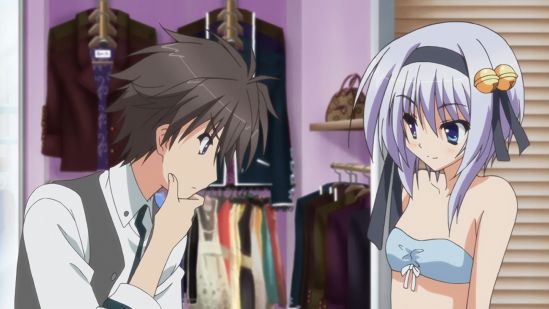 A few things to mention in this post…
First off, batch will be in a few days. The OVA will be done as a standalone whenever we finally get a copy.
Secondly, TheThing has made a rather nice patching app which can be found on his site. With support for both Windows and Linux built in, future patches should be a bit easier for Linux users.
Finally, don't forget to check out our competition for a chance to win some Steam goodies!
1080p: [Doki-Chihiro] Hoshizora e Kakaru Hashi – Vol 6 (1920×1080 h264 BD FLAC)
[Doki-Chihiro] Hoshizora e Kakaru Hashi – 11 (1920×1080 h264 BD FLAC) [28E74143].mkv
[Doki-Chihiro] Hoshizora e Kakaru Hashi – 12 (1920×1080 h264 BD FLAC) [7E62CBBE].mkv
720p: [Doki-Chihiro] Hoshizora e Kakaru Hashi – Vol 6 (1280×720 h264 BD AAC)
[Doki-Chihiro] Hoshizora e Kakaru Hashi – 11 (1280×720 h264 BD AAC) [1B736F06].mkv
[Doki-Chihiro] Hoshizora e Kakaru Hashi – 12 (1280×720 h264 BD AAC) [C689AAB9].mkv
480p: [Doki-Chihiro] Hoshizora e Kakaru Hashi – Vol 6 (848×480 h264 BD AAC)
[Doki-Chihiro] Hoshizora e Kakaru Hashi – 11 (848×480 h264 BD AAC) [157627C0].mkv
[Doki-Chihiro] Hoshizora e Kakaru Hashi – 12 (848×480 h264 BD AAC) [E23221DB].mkv