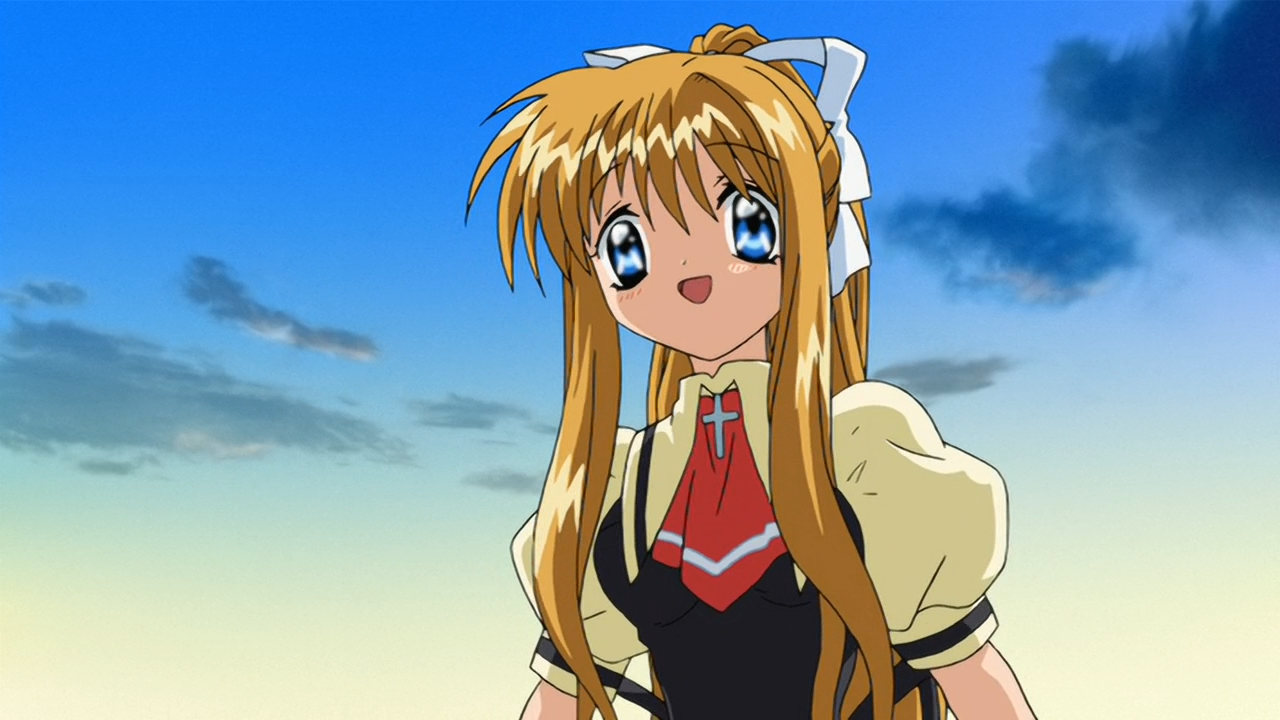 Surprise!
I said I was going to do Air a long time ago, because I love this show. It was one of the very first anime I watched, and nothing beat it until Clannad After Story came along. Many a tear was shed.
I didn't plan on releasing Air yet, but it was a spur of the moment thing. So here's a little something to keep you occupied until Thursday! I don't plan on releasing any more Air until I finish Clannad.
Video: 1280×720 h264. Encoded by [B-G], so all credit for the video goes to them! They did a very good job of fixing up a very poor upscale.
Audio: FLAC. I downloaded the BDISOs and extracted and converted the audio for this release. [B-G] included a DTS track, but I don't like lossy codecs. Also DTS sucks.
Subtitles: Modified DVD subs.
Karaoke: Softsubbed.
Credits: Encoding: [B-G], Karaoke: Jecht, everything else: Holo.
720p (h264): [Doki] Air – 01 (1280×720 h264 BD FLAC) [4297E7A6].mkv