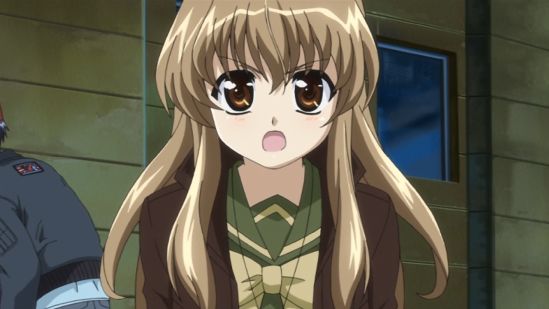 So in these episodes we not only get to see my waifu beat the shit out of a guy, but we also get to see her in Shana cosplay and a wedding dress!  Not bad for two episodes if I don't say so.
I have to give a big thanks to odinigh for not only just donating enough to cover the S1 box that we needed, but also for the last four BDs of S2! (You can enjoy some lowish quality scans of the S1 box here)
Finally, the EDv2 is included with the torrents for these episodes.  If you still have the v1, delete it as having both in the same folder is undefined behaviour (most likely it will just link in the v1).
720p 10-bit: [Doki-Chihiro] Nogizaka Haruka no Himitsu – 03-04 (1280×720 Hi10P BD FLAC)
[Doki-Chihiro] Nogizaka Haruka no Himitsu – 03 (1280×720 Hi10P BD FLAC) [9741EBDF].mkv
[Doki-Chihiro] Nogizaka Haruka no Himitsu – 04 (1280×720 Hi10P BD FLAC) [8BD6F3C4].mkv
[Doki-Chihiro] Nogizaka Haruka no Himitsu – EDv2 (1280×720 Hi10P BD FLAC) [E8BEAA52].mkv
720p 8-bit: [Doki-Chihiro] Nogizaka Haruka no Himitsu – 03-04 (1280×720 h264 BD FLAC)
[Doki-Chihiro] Nogizaka Haruka no Himitsu – 03 (1280×720 h264 BD FLAC) [CDB8FEBD].mkv
[Doki-Chihiro] Nogizaka Haruka no Himitsu – 04 (1280×720 h264 BD FLAC) [6AB4F1E2].mkv
[Doki-Chihiro] Nogizaka Haruka no Himitsu – EDv2 (1280×720 h264 BD FLAC) [24ABF68D].mkv
480p: [Doki-Chihiro] Nogizaka Haruka no Himitsu – 03-04 (848×480 h264 BD AAC)
[Doki-Chihiro] Nogizaka Haruka no Himitsu – 03 (848×480 h264 BD AAC) [FBAAB61D].mkv
[Doki-Chihiro] Nogizaka Haruka no Himitsu – 04 (848×480 h264 BD AAC) [19E9BF96].mkv
[Doki-Chihiro] Nogizaka Haruka no Himitsu – EDv2 (848×480 h264 BD AAC) [1A20A291].mkv