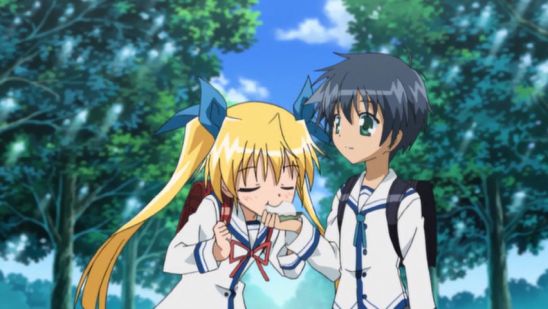 Holo went to sleep and Kristen released this, so nobody made a post on Doki. I don't think he will mind me posting since he has so many other anime to release.
Time Paladin Sakura is a 2 episodes OVA about lolified characters of the original Da Capo series. So there is Nemu, Kotori etc. The main focus is of course the lolified Sakura and her quests to save the world with her magical powers. The approach this time round is more on the action than on characters. As can be seen, this is a joint with our lovely friends at Chihiro. A joint means both group have expressed a common interest in a single show, and hence it can cut down on staff usage and unnecessary oversubbing.
Kuzu/Cloud/MitoMashiro took pains to translate this and I think the second and final episode should be ready sometime soon or in the near future, whichever is nearer.
SD (H264): [Doki-Chihiro]_Time_Paladin_Sakura_-_01_[704x480_DVD_AC3][EAC29A8A].mkv