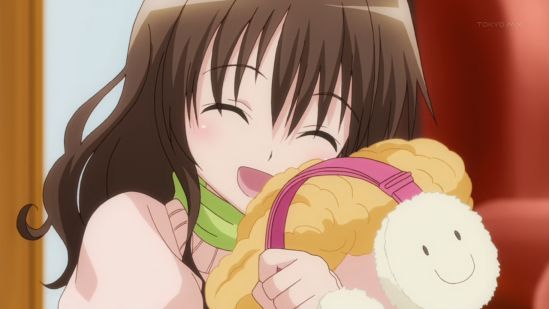 OP got cut into about 2 seconds again, but as this is censored and the Blu-Ray will be replacing it, no one will care.
Nanoha
Awaiting TLC.
Haruhi
I will be releasing soon.
Probably the fastest uncensored release so far?
Found a much better pic of Mikan, lol.
Special thanks to the guy who found the right -> tight mistake, fixed for this SD release.
HD (h264): [Doki-Chihiro] Motto To LOVE-Ru – 09 (1280×720 h264 AAC) [B14D8594].mkv
SD (h264): [Doki-Chihiro] Motto To LOVE-Ru – 09 (848×480 h264 AT-X AAC) [E3BB7EB9].mkv