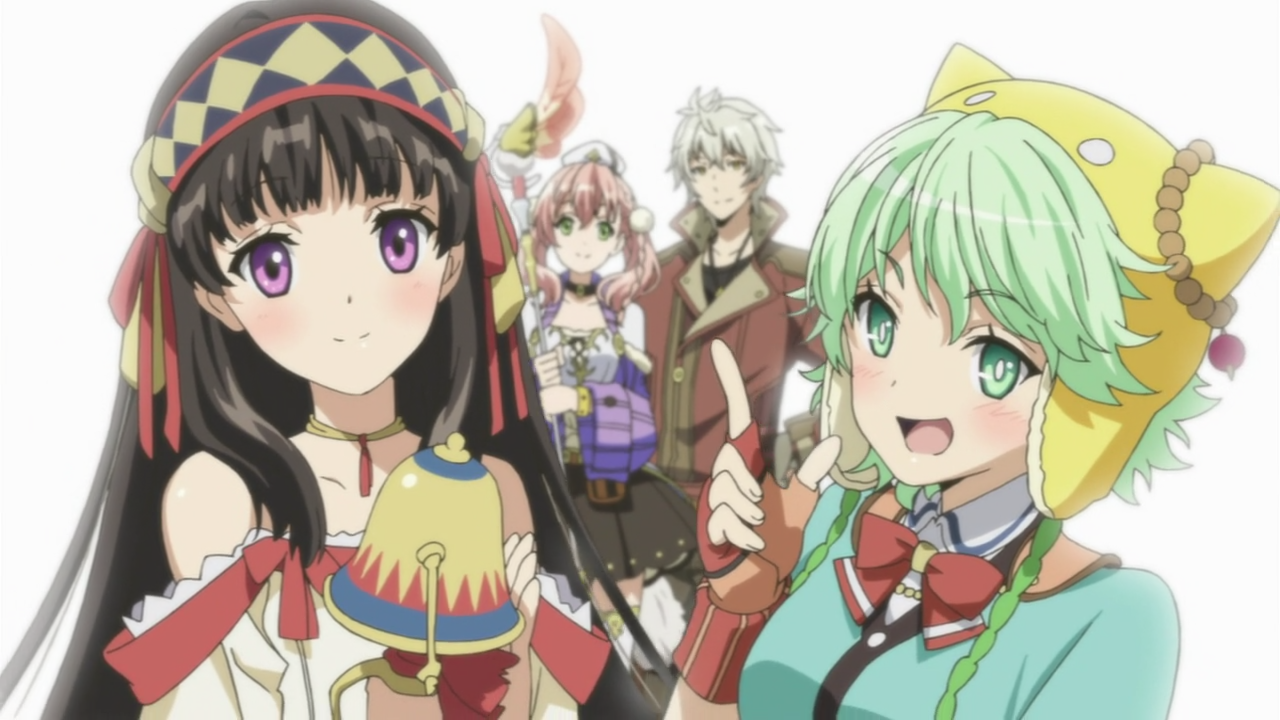 That's all the alchemy for now, folks. But don't worry, there'll be more! Big thanks to everyone who have worked on this show.
We will do a batch release after the OST comes out in mid-July, so that we have the OP/ED lyrics to work with. The first episode will also receive the treatment where we give it both a non-localised version and a localised one based on the English releases of Ayesha and Escha & Logy.
This also concludes my final full-length airing show as a translator, but I will still work on visual novels and several episodes of one of our shows next season. Let's also see if we can finish those Nogizaka Haruka shows in my backlog that Blazewardog has been waiting for.
720p: [Doki] Atelier Escha & Logy – Alchemists of the Dusk Sky – 12 (1280×720 Hi10P AAC) [78782C91].mkv
480p: [Doki] Atelier Escha & Logy – Alchemists of the Dusk Sky – 12 (848×480 h264 AAC) [E891F6D2].mkv