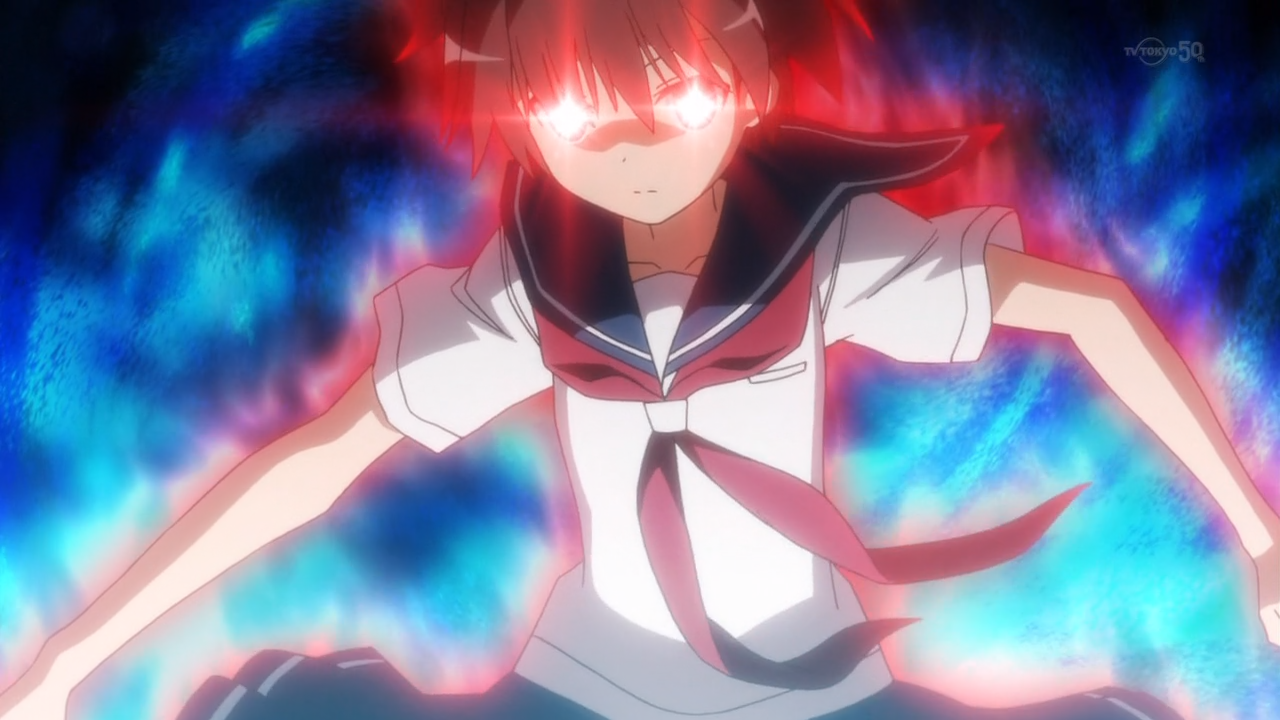 No matter what you do in life, you will never be as cool as Saki right here.
I can't really find any information on how many episodes are left for this season. I would be very sad if it ends after 12 or 13 episodes, because I won't get to see Miyanaga Teru.
For those that do not know the difference between the "wall" and the "dead wall", like our dear editor, the "wall" is where players draw their tiles from during normal play. The "dead wall" is the location where the dora indicator is, and where the person calling a kan draws a tile from, after drawing a tile from the dead wall and discarding a tile, the player has to turn around an unexposed tile from the dead wall, and it becomes another (kan) dora indicator. A game can have as a maximum 5 exposed dora indications, 1 that is always exposed and 4 kan dora. Usually when a kan is called for the fourth time, the game ends in a draw, unless there is one person with all four kans, then the game continues and the game ends in a draw when the fifth kan is called. The dead wall is 7 tiles wide, and 2 tiles high.

720p: [Doki] Saki Zenkoku-hen - 11 (1280x720 Hi10P AAC) [B7C529E7].mkv
480p: [Doki] Saki Zenkoku-hen - 11 (848x480 h264 AAC) [3E942EE8].mkv