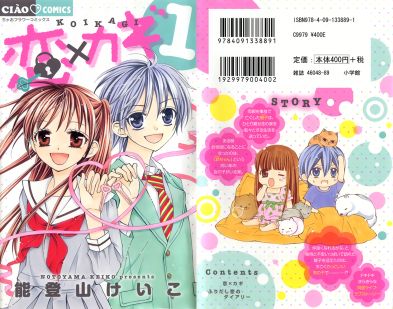 And so here's our first complete manga volume. Thanks to everyone who helped!
For anyone interested here's a quick list of pages I've updated. Also added an extra page to chapter 1 that I somehow missed first time around and a copy of the back cover.
Changelog:
Chapter 1: 2,5-36.
Chapter 2: 8,19,22,25,33-34.
Chapter 3: 16.
Also Vocalonation wants to plug his latest picture.
Manga: [Doki] Koi x Kagi – Volume 1 [3AB1DAC9].zip