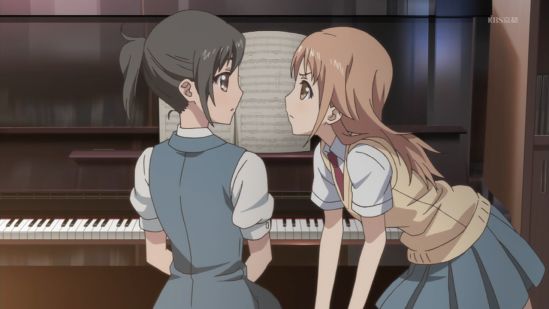 Well, here it is. Episode 2. Believe it or not, it's actually 10-bit this week. That's right, the cake is NOT a lie. That doesn't mean that I haven't made a total balls of something though! Stay tuned for a list of upcoming errors!
Seriously though, enjoy! I know I did.
Edit: Oh, and thanks to Chrouya for translating that one line that Mimori forgot. You saved us a delay!
HD: [Doki] Tari Tari – 02 (1280×720 Hi10P AAC) [4621EFC3].mkv
SD: [Doki] Tari Tari – 02 (848×480 h264 AAC) [75C57271].mkv