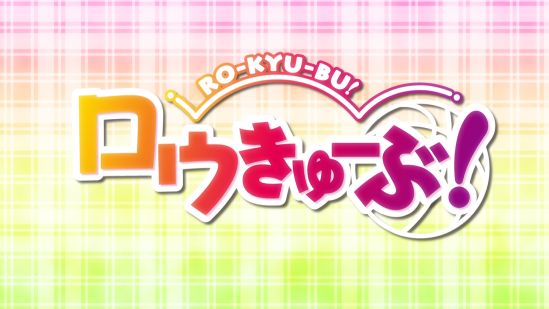 Farewell lolis.
You can see a comparison of TV/BD over at Kira-Reviews.
Changelog:
Episode 7 (480, 1080): TS error. Patchable. (Not in batch.)
Episode 9 (All): Typo. Patchable.
Episode 10 (All): Missing line. Patchable.
Episode 11 (All): TS fix. Patchable.
480p Patches | 720p Patches | 1080p Patches
See how to apply a patch here.
1080p: Ro-Kyu-Bu! (2011) [Doki][1920×1080 Hi10P BD FLAC]
720p: Ro-Kyu-Bu! (2011) [Doki][1280×720 h264 BD AAC]
480p: Ro-Kyu-Bu! (2011) [Doki][848×480 h264 BD AAC]