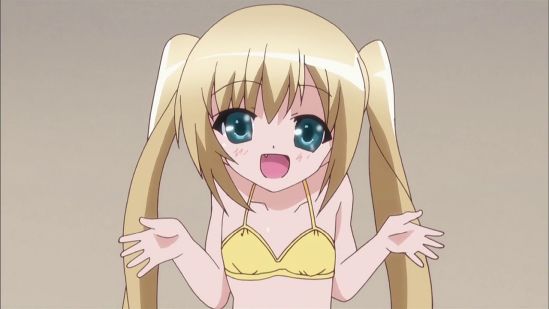 Like Maho says "It can't he helped ┐( ̄ー ̄)┌"

This episode was delayed because:

1. The translator went MIA
2. TLC was busy with rl
3. Editor had to wait for 1 & 2
4. Timer/Typesetter decided to stall too and play The Legend of Heroes: TitS instead, since QC was going to stall anyway
5. QC did what he does best: stall

Anyway enjoy your swimsuits, koala hugs and tsundere stalking in this episode.

-himie

PS: Special thanks to solstice for vandalising our script.
Back to normal this week. At least next episode only airs in 3 days! Chiki after I go get some more sleep.
HD: [Doki] Ro-Kyu-Bu! – 07 (1280×720 h264 AAC) [DC26D13C].mkv
SD: [Doki] Ro-Kyu-Bu! – 07 (848×480 h264 AAC) [68705797].mkv