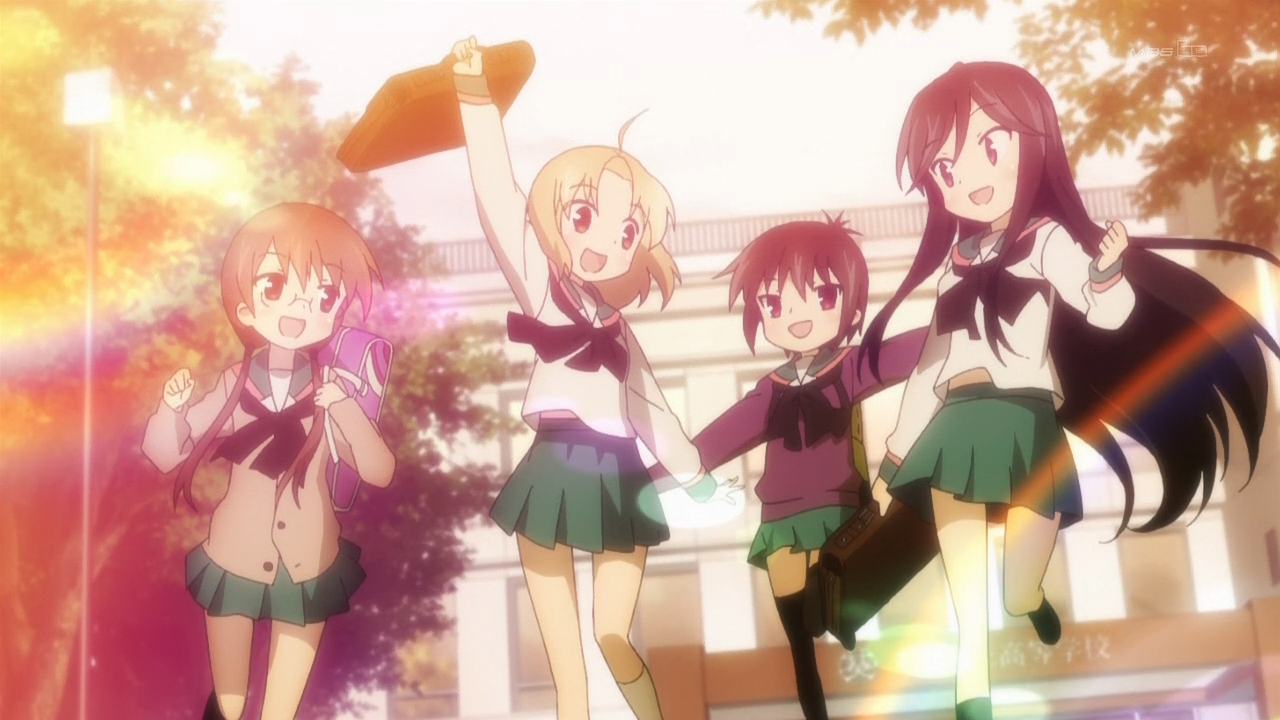 This is the final episode. While we have not been as fast as we would have liked to be, thanks for sticking with us for this show.
As Volume 2 of the BDs are out very soon, we will do our fixes on those, and then include BD 1-4 in the batch.
Credits
Translator: Pipelynx/himie
TLC: Blick_Winkel
Timer: coffeejunky/himie/masat
Editor: Awwwd/Vin/BilliumMoto
QC: Pawprint
Encoder: kokus/Holo
K-Timer: Pahndamonium
Project Leader: Holo
Blick_Winkel will be translating THE iDOLM@STER next season.

720p: [Doki] A Channel - 12 (1280x720 h264 AAC) [3D536D0F].mkv
Torrent Dead | XDCC
480p: [Doki] A Channel - 12 (848x480 h264 AAC) [D05FC1FC].mkv
Torrent Dead | XDCC