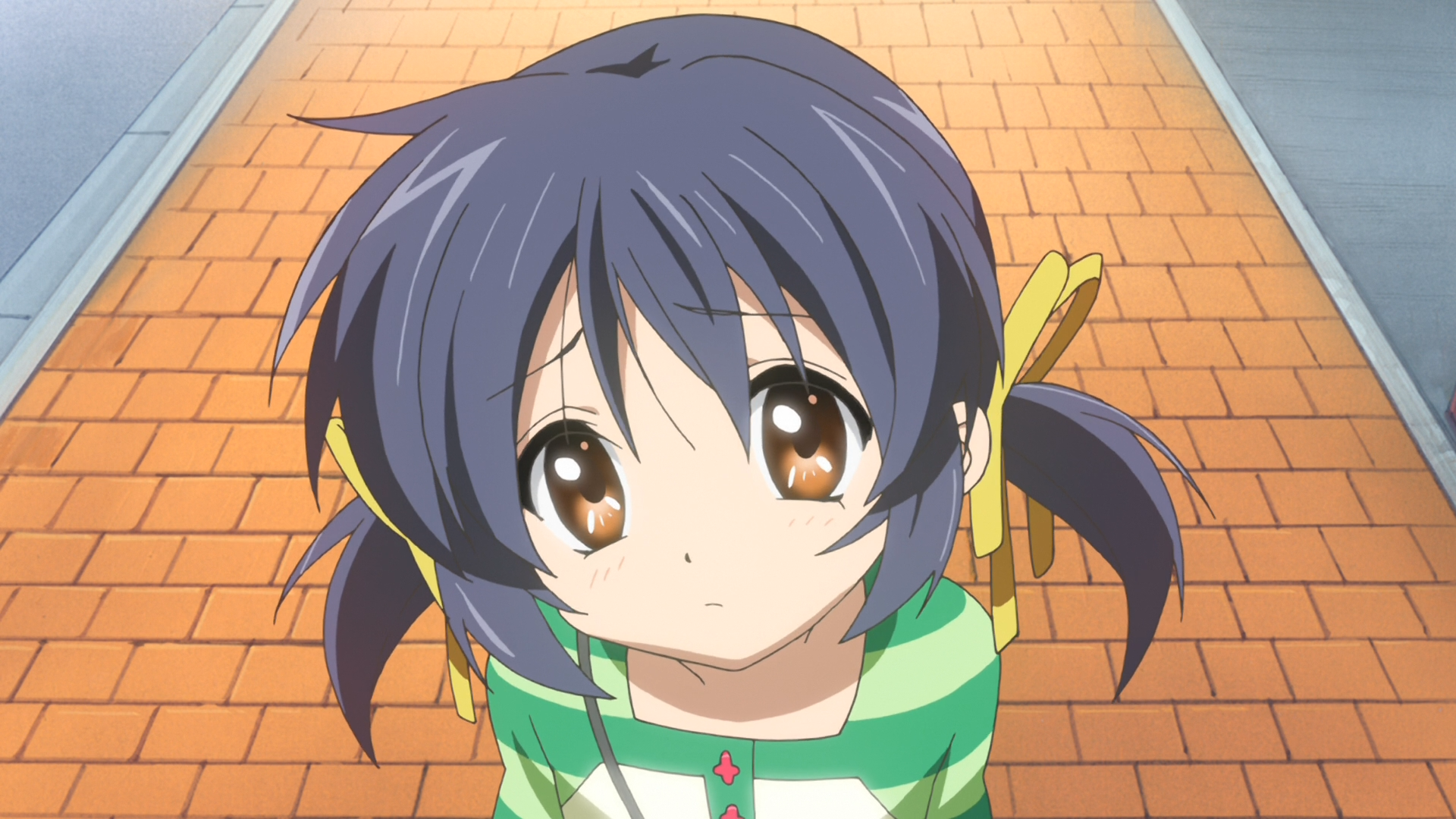 ^ Best girl
Released at a rate of 1 a day, or 1 every 2 days. Torrents will be up per volume. 1 volume has 5 episodes. Due to the insane amounts of things I have to release, I don't feel like making torrents per episode…
All releases are available to download by DDL and XDCC as they are released.
Note: I do watch the 1080p version, so that is guaranteed glitch free. I don't watch episodes twice, so if anyone spots any glitches in 720p, do let me know.
[Doki] Clannad After Story – 01 720p v2 patch.rar – This patch should fix up episode 1. Please let me know if you find remaining issues.
This concludes Volume 1. I have decided to release the SD at the end.
1080p (h264, FLAC 5.1): [Doki] Clannad After Story – Vol 1 (1920×1080 h264 BD FLAC)
[Doki] Clannad After Story – 01 (1920×1080 h264 BD FLAC) [09D6AD2A].mkv (fixed)
[Doki] Clannad After Story – 02 (1920×1080 h264 BD FLAC) [C23F3C2B].mkv (fixed)
[Doki] Clannad After Story – 03 (1920×1080 h264 BD FLAC) [DF6A502A].mkv (fixed)
[Doki] Clannad After Story – 04 (1920×1080 h264 BD FLAC) [76FF5355].mkv
[Doki] Clannad After Story – 05 (1920×1080 h264 BD FLAC) [A8EA283B].mkv
720p (h264, AAC 5.1): [Doki] Clannad After Story – Vol 1 (1280×720 h264 BD AAC)
[Doki] Clannad After Story – 01 (1280×720 h264 BD AAC) [0EDB12E0].mkv (fixed)
[Doki] Clannad After Story – 02 (1280×720 h264 BD AAC) [E331224F].mkv (fixed)
[Doki] Clannad After Story – 03 (1280×720 h264 BD AAC) [8363C8AB].mkv (fixed)
[Doki] Clannad After Story – 04 (1280×720 h264 BD AAC) [DA4AFC24].mkv
[Doki] Clannad After Story – 05 (1280×720 h264 BD AAC) [8C16A526].mkv
480p (h264): [Doki] Clannad After Story – Vol 1 (848×480 h264 BD AAC)
[Doki] Clannad After Story – 01 (848×480 h264 BD AAC) [9059F336].mkv (fixed)
[Doki] Clannad After Story – 02 (848×480 h264 BD AAC) [4A2699F1].mkv (fixed)
[Doki] Clannad After Story – 03 (848×480 h264 BD AAC) [C1E2BDF0].mkv (fixed)