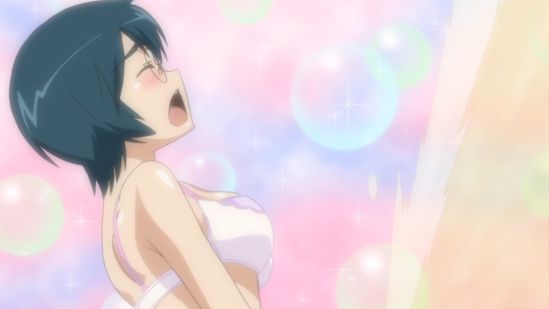 We started, we delayed, we stalled, we stalled some more, but now it is complete. By now I hope you realise that when I say Doki never drops anything, I meant it. What I start will get finished, no matter how long it takes.
Batch coming up soon, including the extras.
Next backlog to be tackled is B Gata H Kei. SYD might or might not be done in parallel. We'll see.
1080p (h264): [Doki] Kiss x Sis (TV) – 10-12 (1920×1080 h264 BD FLAC)
[Doki] Kiss x Sis (TV) – 10 (1920×1080 h264 BD FLAC) [FE41094D].mkv
[Doki] Kiss x Sis (TV) – 11 (1920×1080 h264 BD FLAC) [5941F6ED].mkv
[Doki] Kiss x Sis (TV) – 12 (1920×1080 h264 BD FLAC) [1788B9D5].mkv
720p (h264): [Doki] Kiss x Sis (TV) – 10-12 (1280×720 h264 BD AAC)
[Doki] Kiss x Sis (TV) – 10 (1280×720 h264 BD AAC) [B49BA729].mkv
[Doki] Kiss x Sis (TV) – 11 (1280×720 h264 BD AAC) [C7B3A42D].mkv
[Doki] Kiss x Sis (TV) – 12 (1280×720 h264 BD AAC) [50D7EA37].mkv
480p (XviD): [Doki] Kiss x Sis (TV) – 10-12 (848×480 XviD BD MP3)
[Doki] Kiss x Sis (TV) – 10 (848×480 XviD BD MP3) [C434B4A8].avi
[Doki] Kiss x Sis (TV) – 11 (848×480 XviD BD MP3) [4E68A862].avi
[Doki] Kiss x Sis (TV) – 12 (848×480 XviD BD MP3) [ECE61184].avi