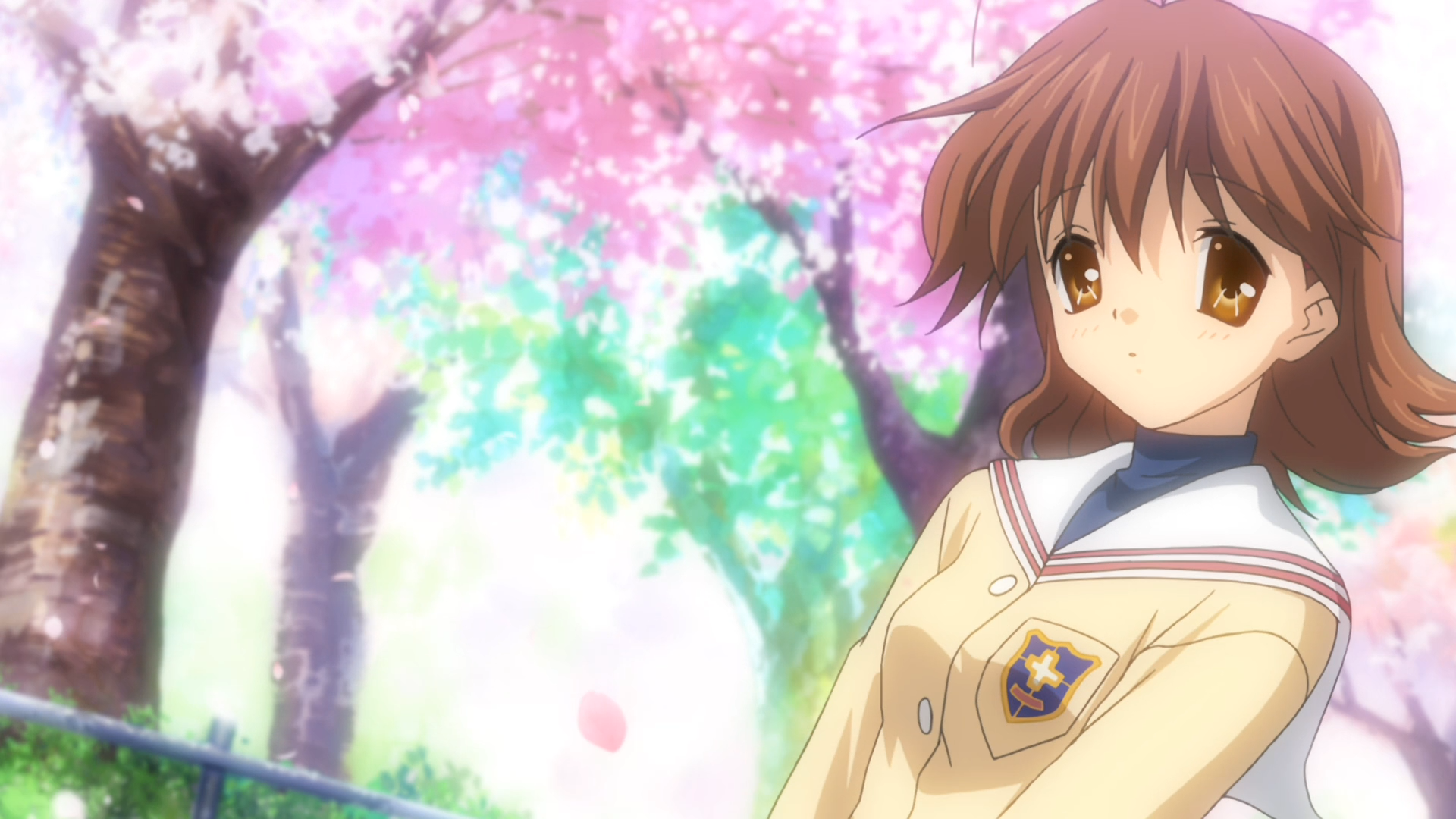 Due to me fiddling around with x264 settings and .avs filters, the XviD will be out first this time. The 720p should follow tonight. And 1080p hopefully tomorrow.
As for the other shows (KsX, B Gata, Qwaser), I apologise for their delays, but I'm in the middle of exams right now, so they're kinda on hold atm. Still waiting for a decent qwaser raw to appear anyway, I think.
Update: 720p out. I have made some comparison shots below. The BD is drawn in 720p anyway, so I have only filtered it very slightly.
1080p (h264): [Doki] Clannad – 01 (1920×1080 h264 BD FLAC) [].mkv
720p (h264): [Doki] Clannad – 01 (1280×720 h264 BD AAC) [A50BBD15].mkv
480p (XviD): [Doki] Clannad – 01 (848×480 XviD BD MP3) [C6787F6D].avi