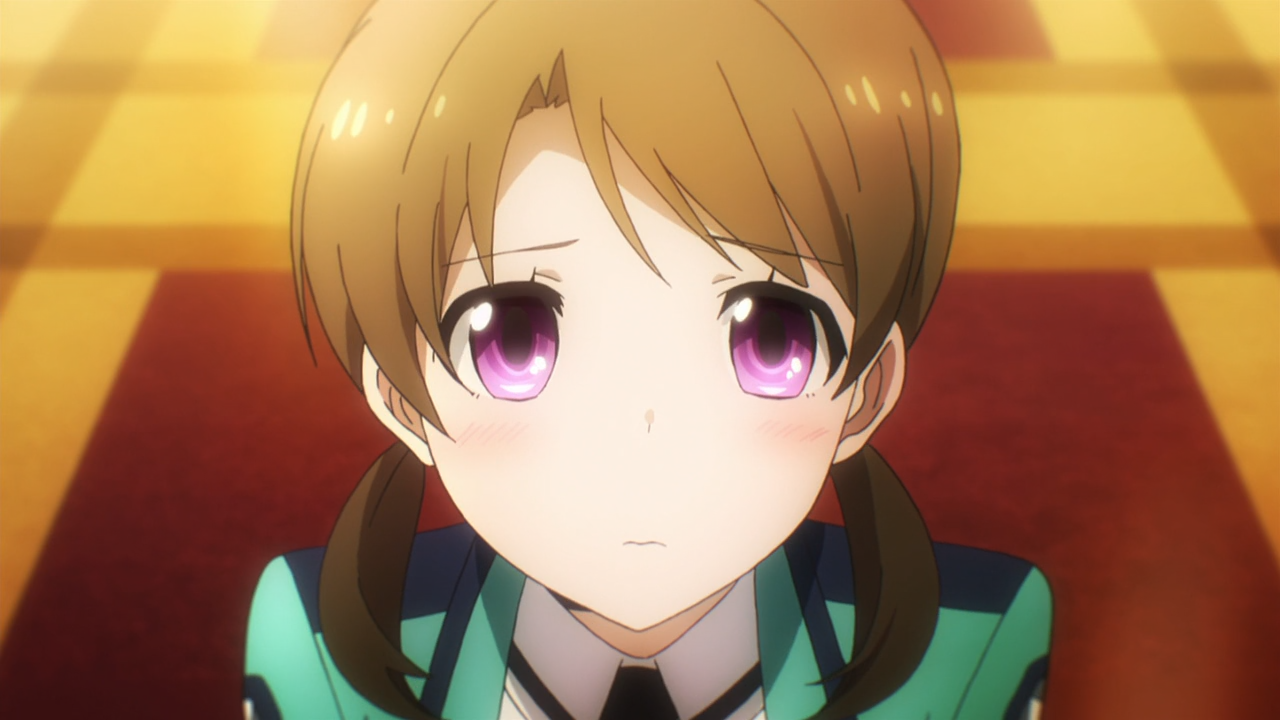 With this episode, we're finished with the Nine Schools Competition arc!
I have an announcement for all you fine people watching Mahouka. I will be flying to Japan on Thursday the 7th of August, and staying there for about three weeks. This will unfortunately mean that Mahouka will be delayed until I'm back, in other words, until the beginning of September. But fear not: I can't wait to get cracking on Mahouka again when I'm back, and even though I'm also back to uni in September, we will finish Mahouka.
As with the previous delay, in case you absolutely can't live without your weekly Mahouka fix, I guess HorribleSubs is your best option. You can also cross your fingers and hope that FBI will catch up before I'm back if you'd rather watch them. I'm sorry for any inconvenience this will cause, and assure you that I would love to keep giving you weekly entertainment in the form of a badass MC and a bunch of cute girls, but unfortunately that is not possible.
See you later!

720p: [Doki] Mahouka Koukou no Rettousei - 18 (1280x720 Hi10P AAC) [BB7DF364].mkv
480p: [Doki] Mahouka Koukou no Rettousei - 18 (848x480 h264 AAC) [0B035584].mkv