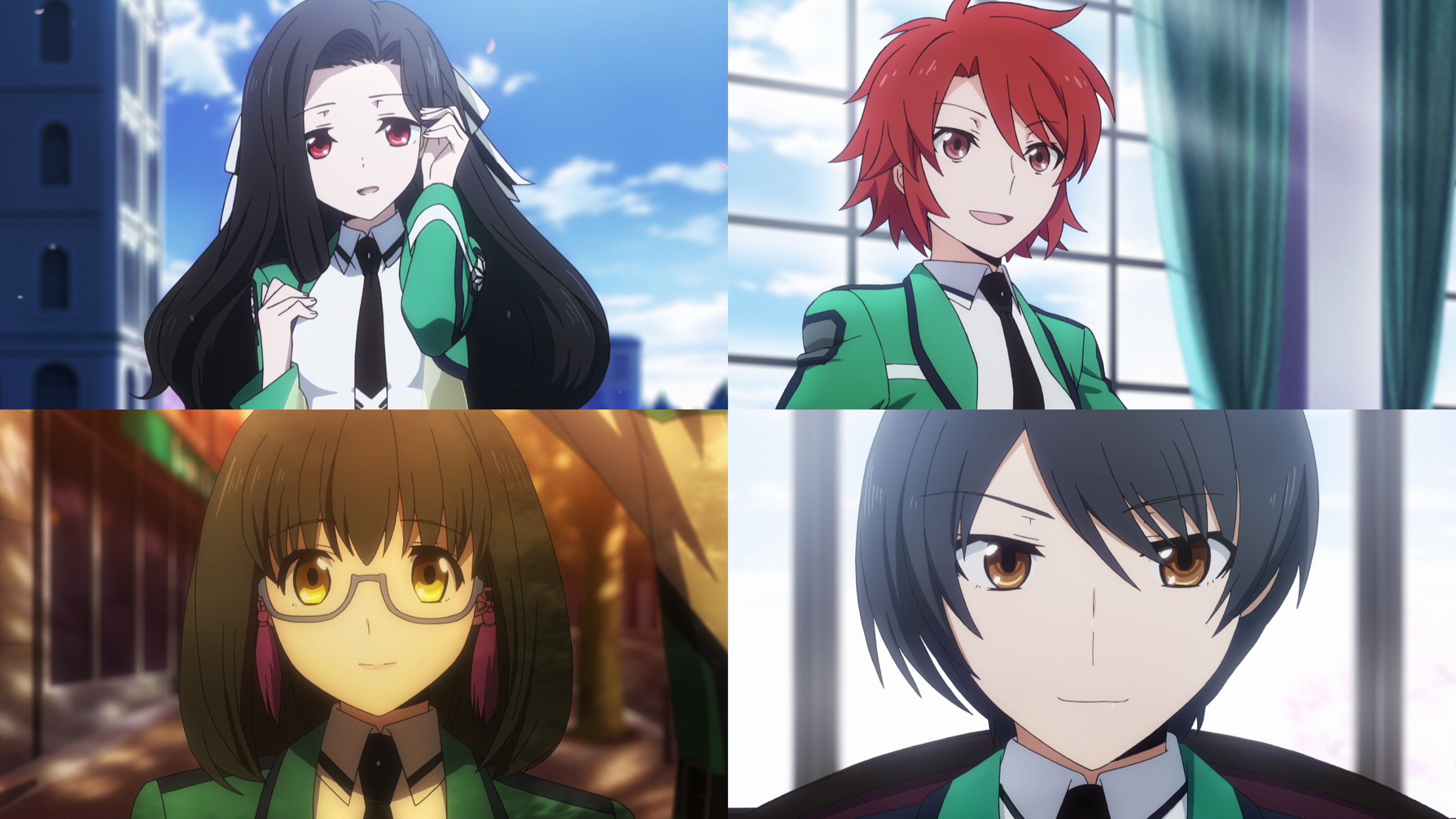 Our dear friend heyman made this picture, even though I clearly instructed him to make a mosaic of Mayumi pictures that would form a grand Mayumi, since Mayumi is great. This release has all fixes for all errors that you guys pointed out (and probably laughed at as well), as well as the Yoku Wakaru Mahouka special, that we also released, and the OP, with official lyrics.
biki has a friendly warning that you should use libass as subtitle renderer if your player has it available, because otherwise some subs might end up not as he intended them!
For those who are still waiting for the TV release! altazure is back and hard at work, as well as the rest of the team, and I expect them to be done soon with episode 16!
HD: [Doki] Mahouka Koukou no Rettousei – Vol 1 (1920×1080 Hi10P BD FLAC)
[Doki] Mahouka Koukou no Rettousei – 01 (1920×1080 Hi10P BD FLAC) [76E03E44].mkv
[Doki] Mahouka Koukou no Rettousei – 02 (1920×1080 Hi10P BD FLAC) [285E17F8].mkv
[Doki] Mahouka Koukou no Rettousei – NCOP 01 (1920×1080 Hi10P BD FLAC) [82DD4F4A].mkv
[Doki] Mahouka Koukou no Rettousei – Special 01 (1920×1080 Hi10P BD FLAC) [4CF7FBD8].mkv
HD: [Doki] Mahouka Koukou no Rettousei – Vol 1 (1280×720 Hi10P BD AAC)
[Doki] Mahouka Koukou no Rettousei – 01 (1280×720 Hi10P BD AAC) [6FA6218C].mkv
[Doki] Mahouka Koukou no Rettousei – 02 (1280×720 Hi10P BD AAC) [565772A5].mkv
[Doki] Mahouka Koukou no Rettousei – NCOP 01 (1280×720 Hi10P BD AAC) [95AF8DB5].mkv
[Doki] Mahouka Koukou no Rettousei – Special 01 (1280×720 Hi10P BD AAC) [69AC0CCA].mkv
SD: [Doki] Mahouka Koukou no Rettousei – Vol 1 (848×480 h264 BD AAC)
[Doki] Mahouka Koukou no Rettousei – 01 (848×480 h264 BD AAC) [BA66D5D1].mkv
[Doki] Mahouka Koukou no Rettousei – 02 (848×480 h264 BD AAC) [847C4CF4].mkv
[Doki] Mahouka Koukou no Rettousei – NCOP 01 (848×480 h264 BD AAC) [A179493F].mkv
[Doki] Mahouka Koukou no Rettousei – Special 01 (848×480 h264 BD AAC) [6DC51CFB].mkv