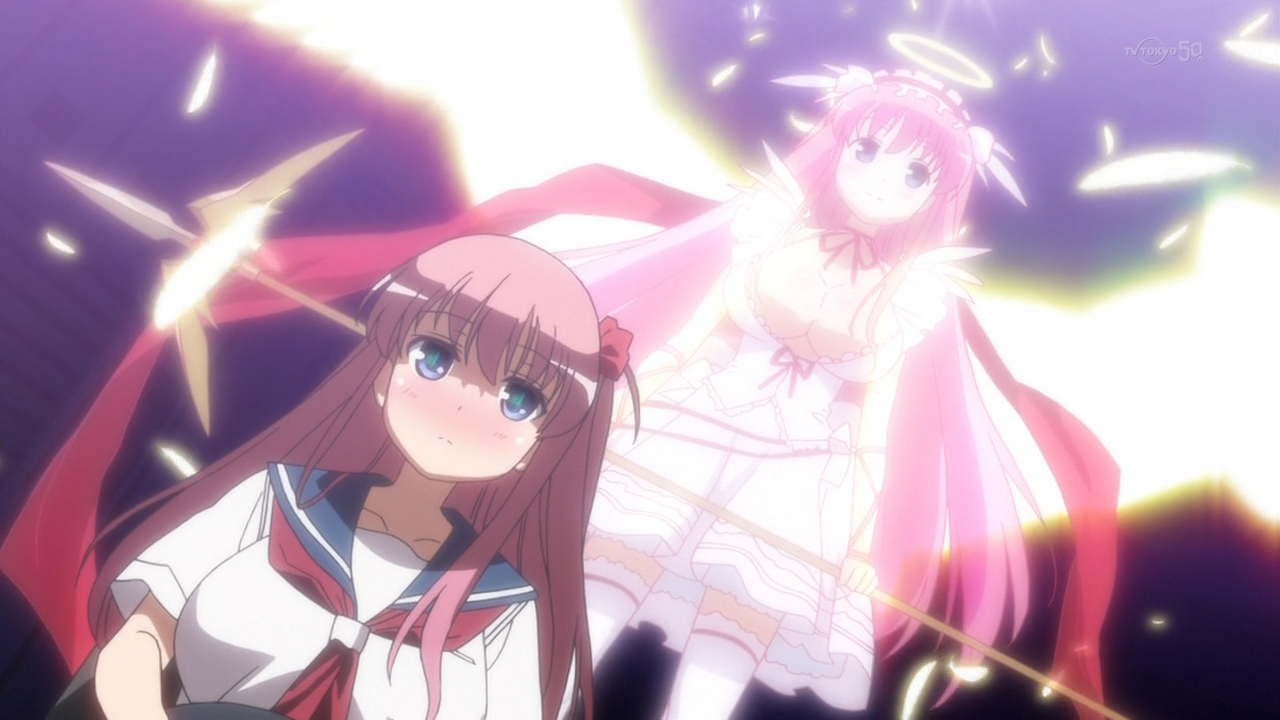 Nodoka reminds me of Soul Calibur IV.
<&kb_z> you can say in the release post you got irreparable brain damage due to moe, which caused the release to be delayed
This is exactly what happened, next week should be quicker!
A minor correction for previous episodes, the kanji 未 is written on Suzu's head after she fails. The kanji on itself has no meaning, but it is usually a prefix to negate whatever comes after it. However mit pointed out it could be from 末原 (Suehara), the name of the character that writes on her head. 未 and 末 are often confused when hand written.

720p: [Doki] Saki Zenkoku-hen - 07 (1280x720 Hi10P AAC) [C1D12033].mkv
480p: [Doki] Saki Zenkoku-hen - 07 (848x480 h264 AAC) [B7E0F99C].mkv