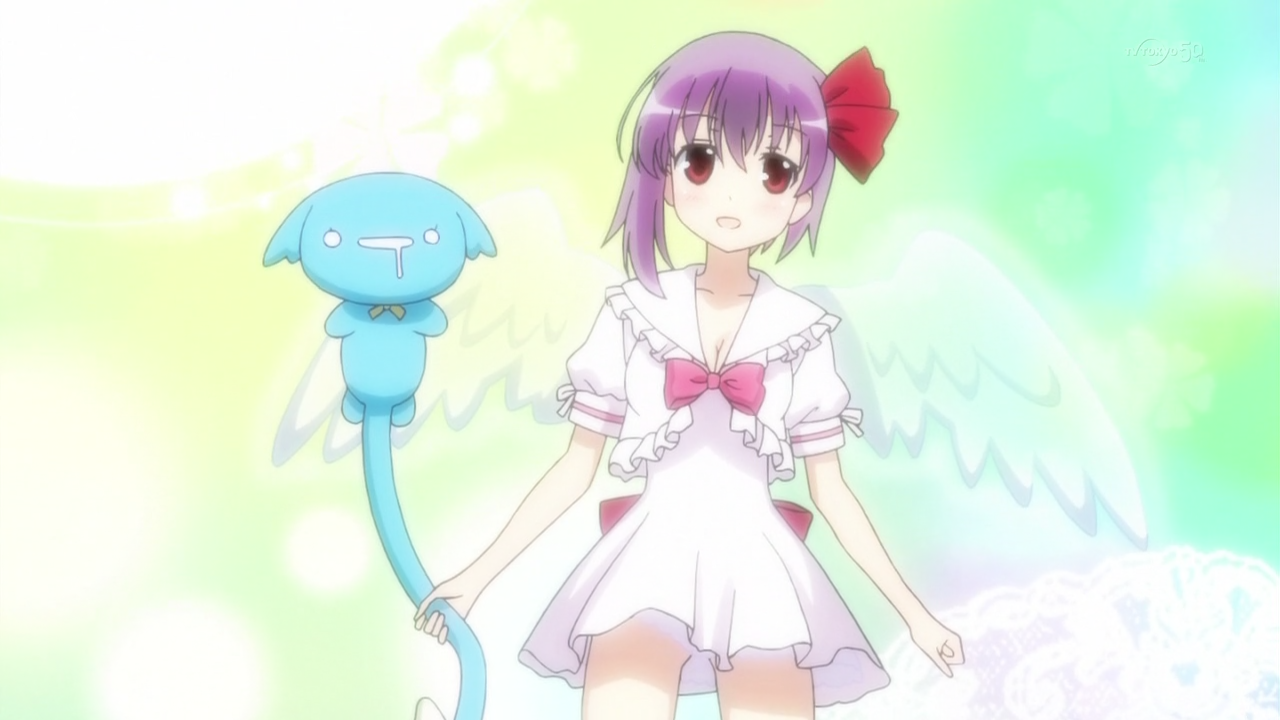 A new taco powered girl appears!
Actually she was here last episode, this picture is just better.
To strengthen the taco power, Doki's resident Mexican himie joins us this week to replace our sick timer xUnknownOrchestra (Probably did not eat enough tacos, that's why he got sick).
We had official lyrics for the OP and ED using in Episode 1 and 2, but guess what, a new song this week! Furthermore this song was quite hard to hear, so it will probably be revised when we get official lyrics somewhere next month. Big thanks to ixlone for K-Timing that!
Also for the ladies out there, ShijouTakane is sexy, you can find him in #doki on IRC.
<&ShijouTakane> also, I give myself a 9,5/10

720p: [Doki] Saki Zenkoku-hen - 03 (1280x720 Hi10P AAC) [20141A94].mkv
480p: [Doki] Saki Zenkoku-hen - 03 (848x480 h264 AAC) [FE6EA70D].mkv
So, why didn't Atago Hiroe call another kan?

Her winning hand is visible here: Hiroe's Hand and she won by stealing the 9 of bamboo of off Sasano Ichigo. The reason is that it is the last round of the game and Sasano Ichigo has 168,800 points compared to Atago Hiroe's 111,300. In order to win she must overcome a 57,500 point difference. Sasano Ichigo plays as East so she would lose 16,000 points in a yakuman tsumo, while Atago Hiroe would gain 32,000 in total, which is 48,000 point difference. between the two of them and Sasano Ichigo would still win. A direct yakuman hit to Sasano Ichigo would cost her 32,000. This is a point difference of 64,000, resulting in a win for Arago Hiroe.