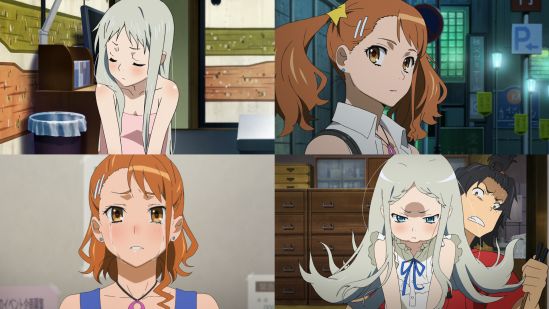 Saw the boxset for this, so figured I'd update the HD versions to 10bit. So here it is.
Updates:
Tweaked some TS. Thanks to orillion.
Added kara to ep 11 2nd ending.
Batch now includes NC OP and EDs which we didn't have last time.
Includes the new NC OP from the recent TV re-airing, which is apparently also the theme for the movie. Thanks to odinigh, NeWbY and hanabi.
A few minor tweaks here and there!
HD: Ano Hi Mita Hana no Namae o Bokutachi wa Mada Shiranai. (2011) [Doki][1920×1080 Hi10P BD FLAC]
HD: Ano Hi Mita Hana no Namae o Bokutachi wa Mada Shiranai. (2011) [Doki][1280×720 Hi10P BD AAC]