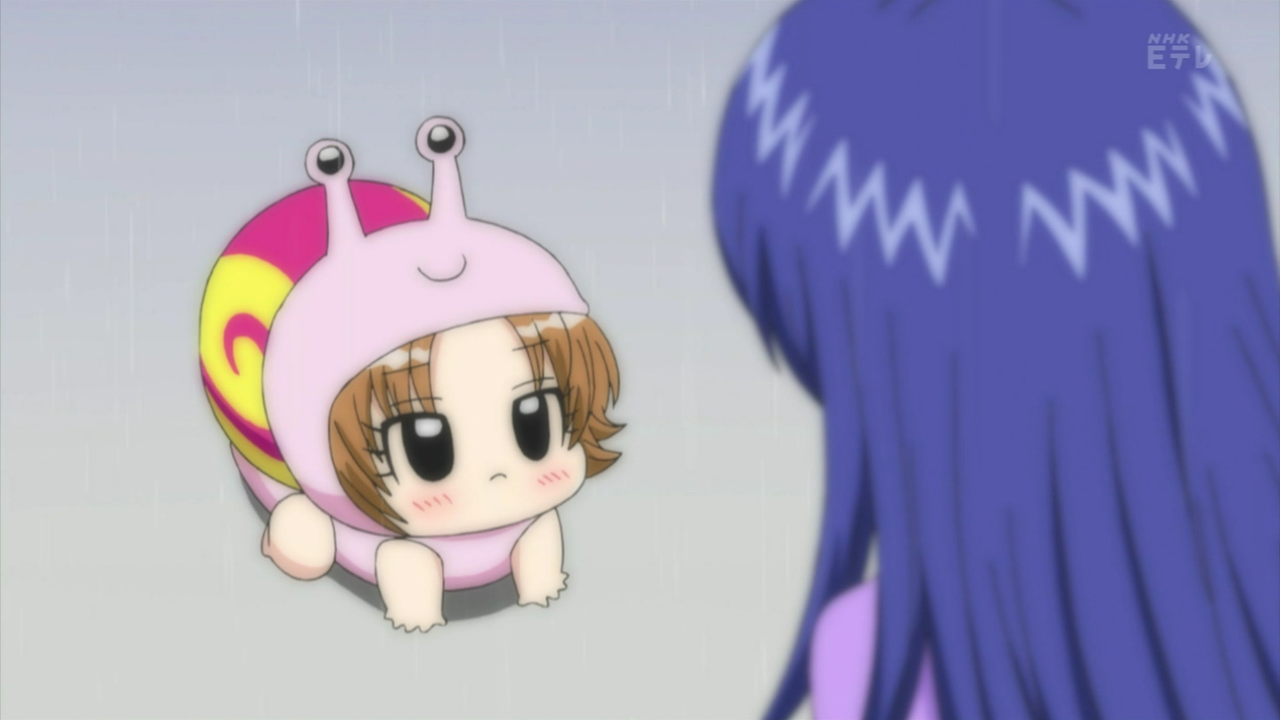 This week we see the winning submissions for the costume contest first announced in episode 23. Congratulations to all those who had their costumes featured as a part of this episode!
Rai's jokes this week just did not translate but Chibi-TL Toben has done a fantastic job working out some creative adaptations of them.
Thanks to special guest team members: Stefl1504 (timing), ixlone (sees-beans), jakeman95 (hears-beans), Ero_Yatsu (Mr Is-It-Worth-It), altazure (He-Should-TL-Next-Season), NeWbY (Demands-Credit) and mogu (Learnt-Everything-Playing-IM@S). Oh, and Holo (chinese-pears) for playing MX.
From the official website:
Episode 40: Mao-chan Loves to Help!
The Chibi Devi Nursery is holding a "lend a hand" contest! Mao-chan wants to do his best to help a lot, but with things going wrong from the beginning, Honoka and Shin are left in horror at what disaster might happen next. Can Mao-chan learn to be a good helper!?

720p: [Doki] Chibi Devi - 39 (1280x720 h264 AAC) [E34FDF01].mkv
480p: [Doki] Chibi Devi - 39 (848x480 h264 AAC) [63D5BF38].mkv
Chibi Devi is on hiatus over Christmas. Ep.40 will air Monday 7th Jan 2013!