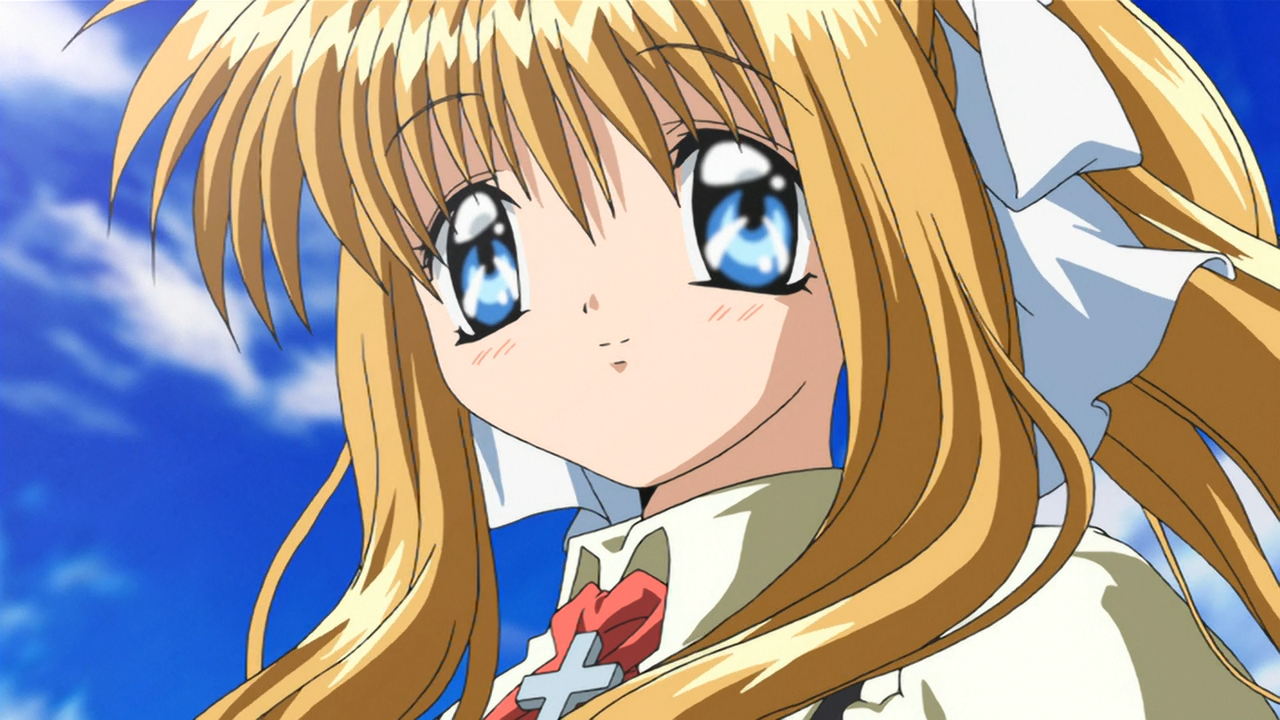 As promised a long time ago, I would encode Air in Hi10P. Here it is! I have already encoded every episode, so it's a matter of pumping them out now.
What's new in this re-release
HD encoded in Hi10P, superceding our old HD h264 release.
SD encoded in h264, superceding our old SD XviD release.
Filesize is generally smaller than the older release.
Typesetting improvements.
Slight changes to karaoke styles.
If you haven't watched it before, now would be a good time to start. Air has one of the most powerful storylines I have ever seen. Be warned: you will cry at the end.
Vol 2 tomorrow.
If anyone catches any errors to the encode or script, do let me know, before I batch everything at the end of the week.
HD: [Doki] Air – Vol 1 (1280×720 Hi10P BD FLAC)
[Doki] Air – 01 (1280×720 Hi10P BD FLAC) [77D45BED].mkv
[Doki] Air – 02 (1280×720 Hi10P BD FLAC) [FEECD6B6].mkv
[Doki] Air – 03 (1280×720 Hi10P BD FLAC) [C5DA7006].mkv
[Doki] Air – 04 (1280×720 Hi10P BD FLAC) [3DD75734].mkv
SD: [Doki] Air – Vol 1 (848×480 h264 BD AAC)
[Doki] Air – 01 (848×480 h264 BD AAC) [9FABE745].mkv
[Doki] Air – 02 (848×480 h264 BD AAC) [E76FA281].mkv
[Doki] Air – 03 (848×480 h264 BD AAC) [2E93DF45].mkv
[Doki] Air – 04 (848×480 h264 BD AAC) [351B58A5].mkv