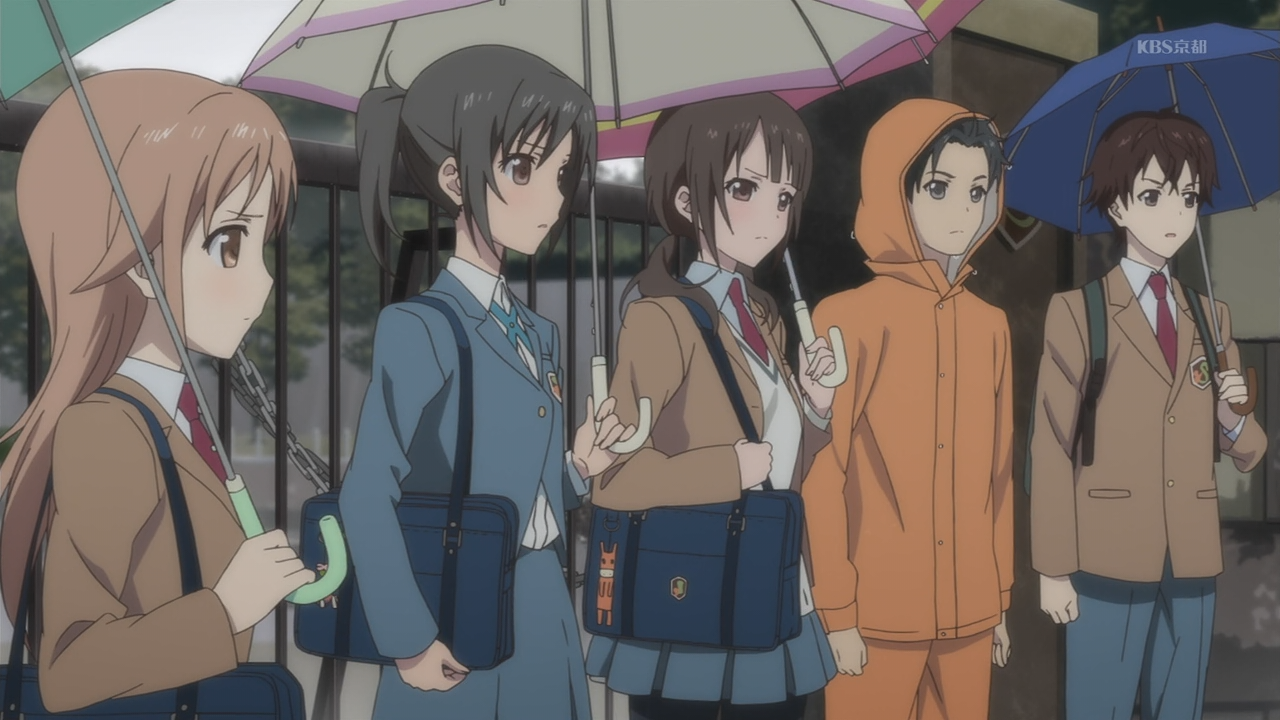 Well, first off, let me apologise to you all for the delay. I insisted on waiting as long as possible for Mimori to turn in a translation, but in the end, that didn't happen, and I didn't want to make you all wait any longer.
Secondly, I am still planning (more like hoping) to have Mimori provide an original translation for this episode for the blu-ray versions, so I haven't gone to excessive amounts of trouble to bring this script in line with previous Doki episodes. While I have, of course, fixed what I felt needed to be fixed, and altered it to suit our own grammar and naming conventions, the song translations remain the original from the CrunchyRoll script, which is what was used here.
That said, the CR translations aren't all that bad to begin with, and I very much enjoyed this, as a final episode, and I'll be sad to see the series go. I'm often sad to see a PA Works series go.
A fun fact for this series is that it's the first airing series I have ever completed as PL from episode 1 to the end. Between large amounts of magical TL disappearances, or in one case, my own, my projects have often been transferred to the BD releases guys. I must be too much of an ass hole to handle.
Well, enjoy your final episode! Batches will follow within the next week. There won't be any major fixes for batch, except I may perhaps switch the 8-bit encode for episode 1 over to 10-bit, so anyone who's followed the series from episode 1 won't have anything new to download.
Dys.

720p: [Doki] Tari Tari - 13 (1280x720 Hi10P AAC) [913BC0ED].mkv
480p: [Doki] Tari Tari - 13 (848x480 h264 AAC) [1D840D7C].mkv