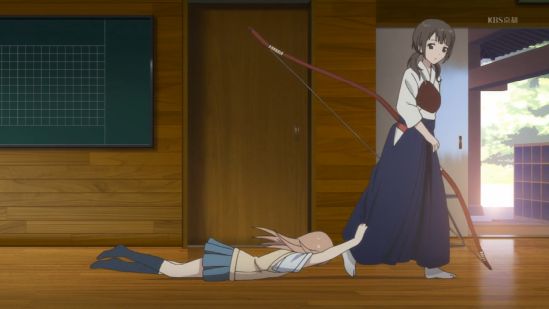 Hello folks!
It's been a while. I'm sure everyone noticed how I disappeared and Doki stopped sucking for a while there! Well, never fear, I am back to fag up more releases and accidentally everything!
In other news, this is my show this season, Tari Tari, and here's the crew:
PL: Dys
TL: Mimori
Edit/QC: Dys
Timer: Stefl1504
TS: Assasin_Cross
Encoder: ixlone
K-Timer: dreamer2908
We're hoping to keep a pretty steady release schedule with this one.
EDIT: Hey! So we have a derp already. Joy! Apparently my 10-bit is a bit more like 8-bit, as in, it's been accidentally encoded in 8-bit. >_> Next time. Next time guys. Didn't you just miss this?
HD: [Doki] Tari Tari – 01 (1280×720 Hi10P AAC) [005DBB71].mkv
SD: [Doki] Tari Tari – 01 (848×480 h264 AAC) [58AD63E1].mkv