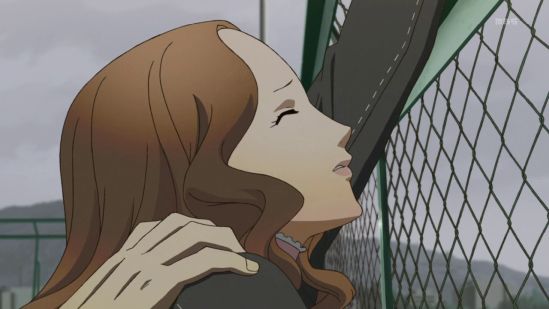 Whatever you think is happening in this screenshot, I can assure, that's exactly what's happening.
Sorry we were slow this week guys. TL got called into work about 2 hours before airing. We figured TL goes to work, gets paid, continues living and continues TLing was a better option than skipping work and losing said job.
I loved the episode this week though. So awesome to be seeing the social links. Also, I'm pretty sure that, aside from Itou Kanae, the voice cast for the social links wasn't quite as all star as this for the original game.
Enjoy!
HD: [Doki] Persona 4 The Animation – 05 (1280×720 h264 AAC) [DC79A8E3].mkv
SD: [Doki] Persona 4 The Animation – 05 (848×480 h264 AAC) [7AB3456D].mkv