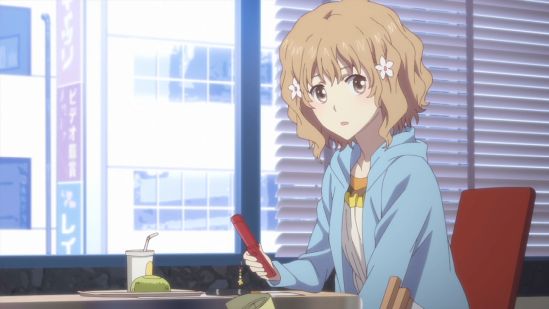 This concludes tonight's releases. I am going out of town til Tuesday, cya then.
Looks like Shana is winning.
About the issues with the encode: It was either this (which is the CR video stream) or blue bars on the Tokyo MX cap. As many expressed dislike at the blue earthquake bars last time, we decided to go with the CR stream. We will be doing Blu-Rays of this show anyway, so your archive will be perfect.
HD: [Doki] Hanasaku Iroha – 11 (1280×720 h264 AAC) [FC5B72E9].mkv
Torrent |
SD: [Doki] Hanasaku Iroha – 11 (848×480 h264 AAC) [A5425A9C].mkv
Torrent |