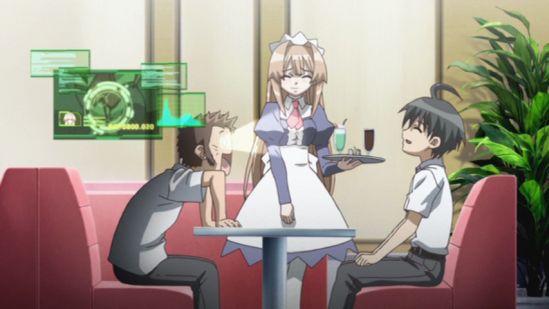 OP2/ED2 translated and softsubbed.
TL: Arash
TLC: Ero_Yatsu, Thaerin
Songs TLC: sky_breakerz, AnomanderRake
Edit: Lex
Timing: masat
Typesetting: Assasin_cross
QC: sm2345, Holo
Encode: Holo
This concludes Seto no Hanayome. Batch coming up soon.
Batches (HD/SD) will be out on Monday, definitely, because I have work the next 3 days. So now is the time to report any things I need to v2. I know the ED Kara in ep 7 desynced. Don't report any issues which is caused by typesetting. I am mainly after typoes and such.
SD (h264): [Doki] Seto no Hanayome OVA – 02 (720×480 h264 DVD AAC) [F2874F32].mkv
SD (XviD): [Doki] Seto no Hanayome OVA – 02 (848×480 XviD DVD MP3) [].avi