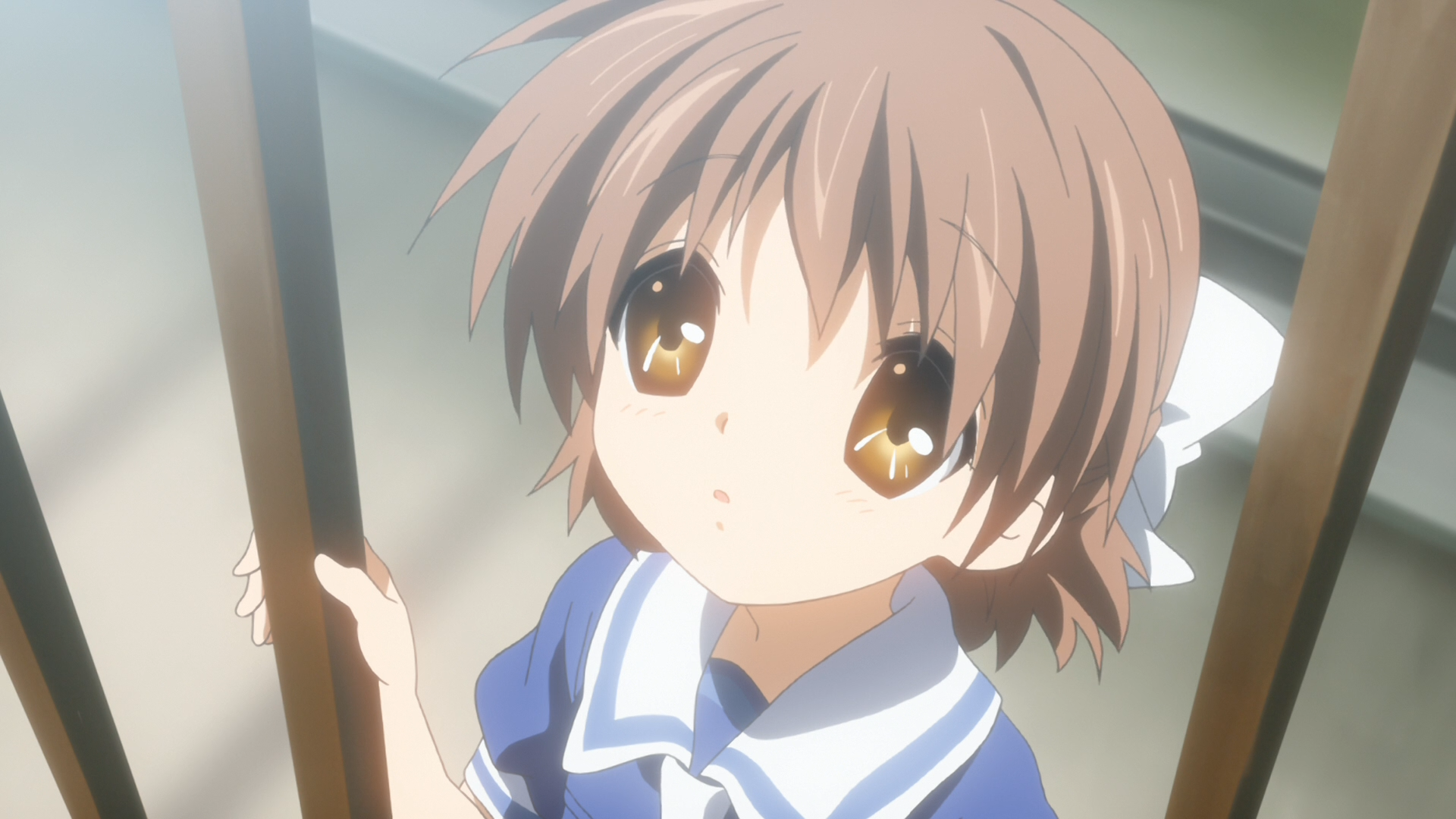 Episode 16 will use editions. By default is the edition without the ED, because let's face it, after that happens, you really don't want to hear an upbeat ED, do you?
Edition 2 will play the file as normal. Just note, The ED sequence is present in the file, but just "hidden" in edition 1. That means, I did not cut it out of the episode.
If enough people disagree with my use of editions, I will remove it in the batch.
I will release Volume 5 on Thursday, then I will begin the encoding of Lucky Star while working on Haruhi. Haruhi will be complete next week. The week after, I will release Lucky Star.
1080p (h264, FLAC 5.1): [Doki] Clannad After Story – Vol 4 (1920×1080 h264 BD FLAC)
[Doki] Clannad After Story – 16 (1920×1080 h264 BD FLAC) [35C4CDB8].mkv
[Doki] Clannad After Story – 17 (1920×1080 h264 BD FLAC) [313B9868].mkv
[Doki] Clannad After Story – 18 (1920×1080 h264 BD FLAC) [E7B352F4].mkv
[Doki] Clannad After Story – 19 (1920×1080 h264 BD FLAC) [A83E77B6].mkv
[Doki] Clannad After Story – 20 (1920×1080 h264 BD FLAC) [5DD44100].mkv
720p (h264, AAC 5.1): [Doki] Clannad After Story – Vol 4 (1280×720 h264 BD AAC)
[Doki] Clannad After Story – 16 (1280×720 h264 BD AAC) [5A42355A].mkv
[Doki] Clannad After Story – 17 (1280×720 h264 BD AAC) [461847FA].mkv
[Doki] Clannad After Story – 18 (1280×720 h264 BD AAC) [1556BCB5].mkv
[Doki] Clannad After Story – 19 (1280×720 h264 BD AAC) [08A7071B].mkv
[Doki] Clannad After Story – 20 (1280×720 h264 BD AAC) [55AABE30].mkv
480p (h264): [Doki] Clannad After Story – Vol 4 (848×480 h264 BD AAC)