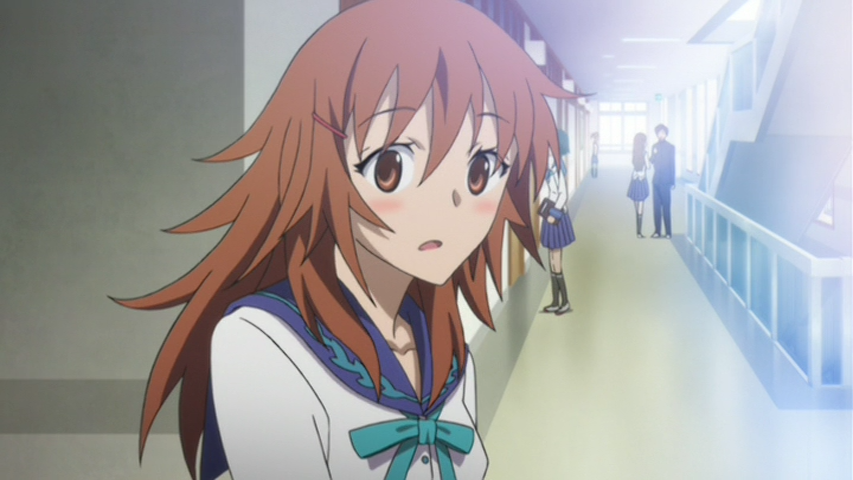 So we finish yet another series. The hold-up here was waiting for the DVDISO; everything was done 2 weeks ago lol.
This is a funny OVA. Watch it.
ZeroYuki: This third and final Memoire OVA is about Kotobuki Nanase. I personally like Nanase a lot and I guess that's partly because she is voiced by Mizuki Nana. This OVA depicts events leading to the Hatsumode which Nanase went with Konoha as shown in the movie. Those who think the movie leaves many gaps will be glad to know that all the Memoire OVAs fill the gaps somewhat. To put it briefly, a tsundere girl is struggling to be honest with the person she likes in this OVA.
The ED Single of this OVA, Hidamari Hakusho(陽だまり白書) performed by CooRie, will be released on 26 January, 2011. As such, this means that the ED lyrics in our current version are not the actual lyrics. But as CooRie usually sings her notes clearly, I doubt there will be major differences. ED lyrics are released. Link below.
Regarding the 2009 OAV kyou no Oyatsu ~Hatsukoi~, it is a 15 minutes peek into the interactions of Konoha and Touko in the Literature Club. I believe it was released to announce the production of the movie. I intended to skip this OAV since the general response to Bungaku Shoujo from the Doki fanbase has been lukewarm at best. But as long as there is a demand for it, I will do it. I don't know if the ISO is available so if it is, the release should be fast.
As for the Bungaku Shoujo Movie, in reply to a comment made, I regret to inform I did not make any substantial changes to the original script which was described as horrible. I think it is fine and I only fixed the blatant errors, especially the final scene at the end of the movie. That is very crucial and I am sorry if anyone had been misleaded. Ultimately, those who are critical of my original script and are tech savvy enough will know how to demux the script from monokage and mux it into our BDMV release. I have not watched Monokage's release of the movie, however I highly doubt it is from BDMV.
Lastly, if anyone is really keen on reading the novels and knows chinese, you may visit here. There used to be english translations by Bakatsuki but was removed due to licensing.
SD (h264): [Doki] Bungaku Shoujo Memoire – 03 (720×480 h264 DVD AC3) [ECF802D1].mkv