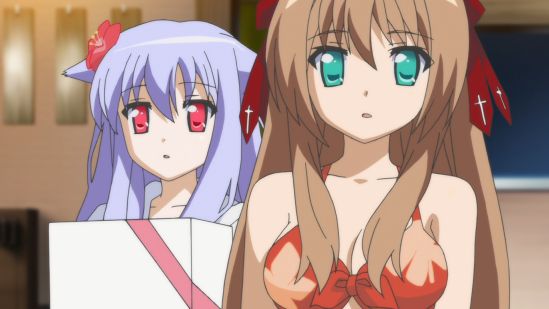 480p, 1080p, 720p to be released, in this order. All versions of both episodes now available for download by DDL.
If the link for the torrent is struck out, you can't download it.
So anyway, Neko seemed like a promising show at the start, and becomes a trainwreck throughout the middle. It does get better towards the end, I promise.
Unrelated edit by Jecht: for ppl that want to apply for editor (Saki and what not) check this post.
1080p (h264): [Doki] Mayoi Neko Overrun! – 05-06 (1920×1080 h264 BD FLAC)
[Doki] Mayoi Neko Overrun! – 05 (1920×1080 h264 BD FLAC) [9EEDE34A].mkv
[Doki] Mayoi Neko Overrun! – 06 (1920×1080 h264 BD FLAC) [07A86FAD].mkv
720p (h264): [Doki] Mayoi Neko Overrun! – 05-06 (1280×720 h264 BD AAC)
[Doki] Mayoi Neko Overrun! – 05 (1280×720 h264 BD AAC) [4B2866A1].mkv
[Doki] Mayoi Neko Overrun! – 06 (1280×720 h264 BD AAC) [F05EF955].mkv
480p (h264): [Doki] Mayoi Neko Overrun! – 05-06 (848×480 h264 BD AAC)
[Doki] Mayoi Neko Overrun! – 05 (848×480 h264 BD AAC) [333EB480].mkv
[Doki] Mayoi Neko Overrun! – 06 (848×480 h264 BD AAC) [77DC01D9].mkv