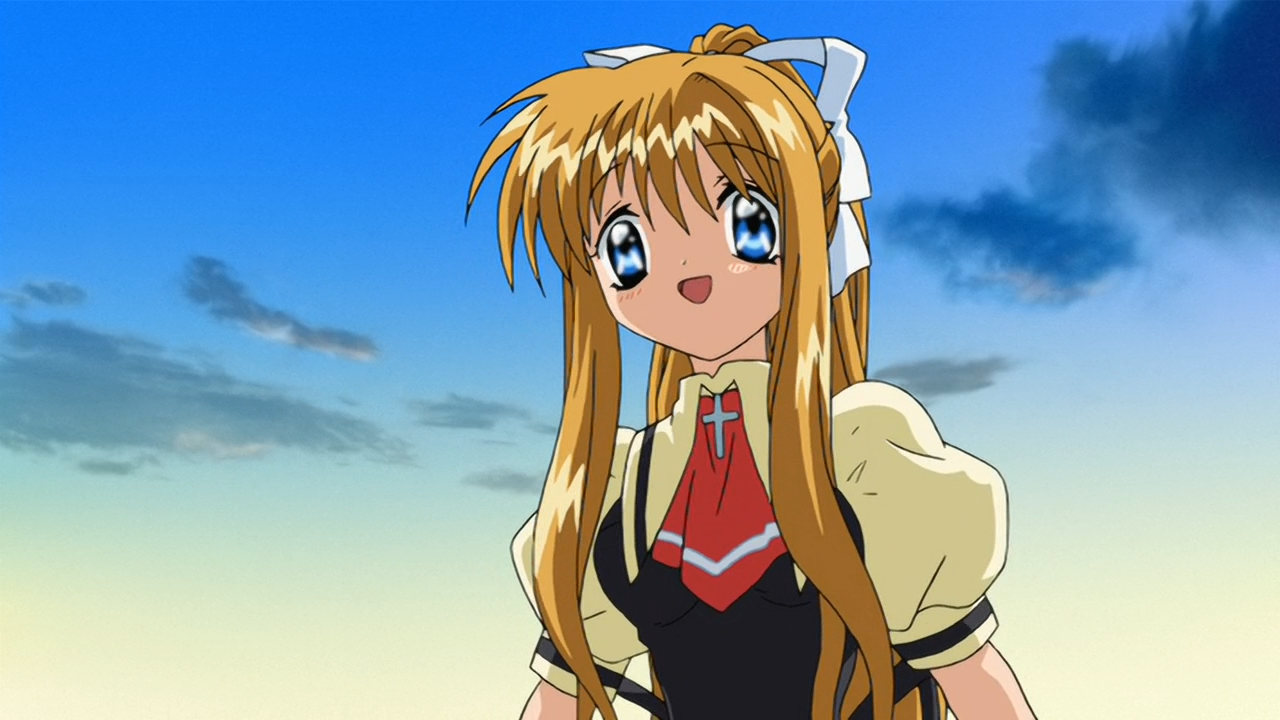 With Clannad finished, my next Blu-Ray project is Air. I will release episodes when I am free. This may be irregular. I should be able to complete this before going on holiday (again) to Japan in early September.
So, here is the promised v2 with [Koi]'s script.
Below is a reminder of the details.
Video: 1280×720 h264. Encoded by [B-G], so all credit for the video goes to them! They did a very good job of fixing up a very poor upscale.
Audio: FLAC. I downloaded the BDISOs and extracted and converted the audio for this release. [B-G] included a DTS track, but I don't like lossy codecs. Also DTS sucks.
Subtitles: [Koi]'s subs. Transcribed by hand by Jigsy, Soukyuu and Invisiblemoose, thanks guys!
Karaoke: Softsubbed.
Credits: Encoding: [B-G], Karaoke: Jecht, everything else: Holo.
720p (h264): [Doki] Air – 01v2 (1280×720 h264 BD FLAC) [E13ADA79].mkv
480p (XviD): [Doki] Air – 01 (848×480 XviD BD MP3) [C5722E04].avi