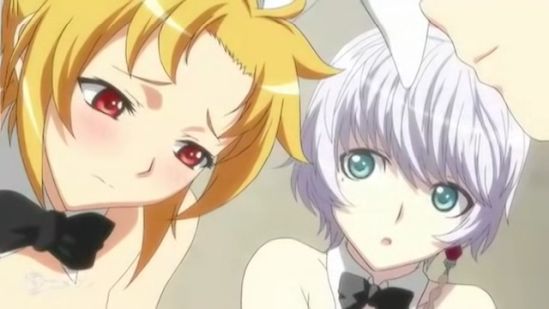 The delay on this episode was because of the crazy ass OP2. We waited for lyrics to come out first. No ED2 because the lyrics are still not out yet, hence the v0.
The bad news is that due to my constraints with time, I have not had the chance to QC this ep myself. I trust that my timer (masat) and editor (Aesyl) have done the best they can. If you DO catch any mistakes, DO post in the comments, so that when I release v1, I can include the changes.
Also, an announcement regarding the Blu Ray. We ARE doing the Blu Ray (and specials). The scripts are getting TLCed before release. We will not release until either the BDMV/BDISOs come out, or until the PD raws are cleaned up to be watchable. The existing raws are eye cancer, very badly interlaced.
As for other shows, B Gata H Kei is severely delayed, I can't help that. Kiss x Sis should be on time. Mayoi Neko Overrun! should also be released at the usual time. I'll bang out more episodes of Kanon on Tuesday.
396p (XviD): [chibi-Doki] Seikon no Qwaser – 15v0 (Uncensored Director's Cut) [F362BB65].avi