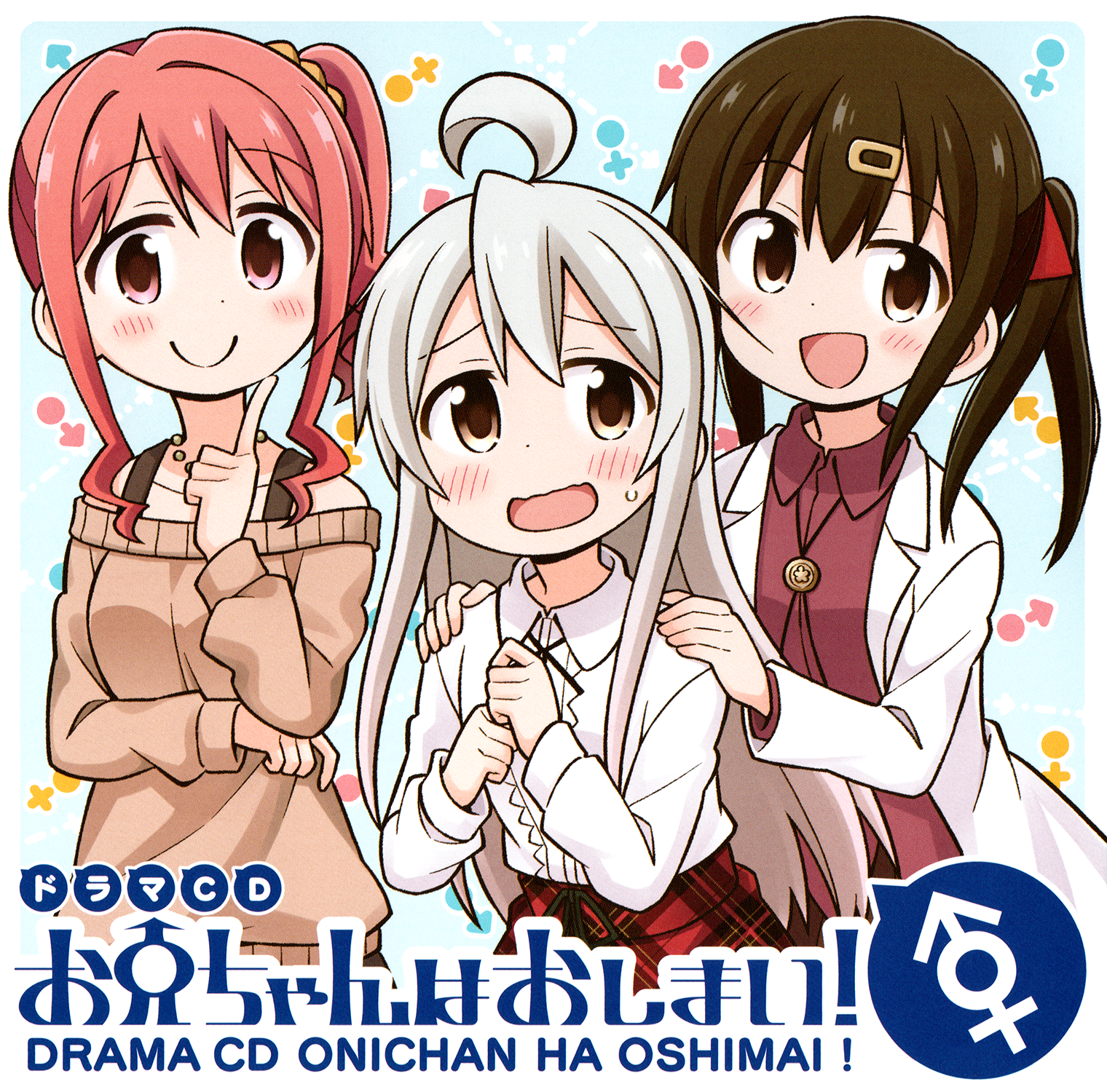 Really big fan of the manga, and saw the drama CD while in Japan. So grabbed a copy. Here's the first part.
Also got Mahiro with it! Mahiro is so cute.
For the local release I've used a background image and converted it into a video so it plays in video players for the subs. You can also listen/read it on Mangadex's drama CD beta.
Used a bit of the manga TL with TLC for some adjusted lines and got the new lines TL'd. There's also a French track muxed in, too.
TL: Ero_Yatsu
TLC/QC: Teasday
Photoshoppy stuff/timing: ixlone
French TL: Shyning
FLAC: [Doki-teas-tl] Drama CD Onii-chan ha Oshimai! – Part 01 (FLAC) [1EDDDF20].mkv
MP3 (320 kbps): [Doki-teas-tl] Drama CD Onii-chan ha Oshimai! – Part 01 (MP3) [863A1061].mkv