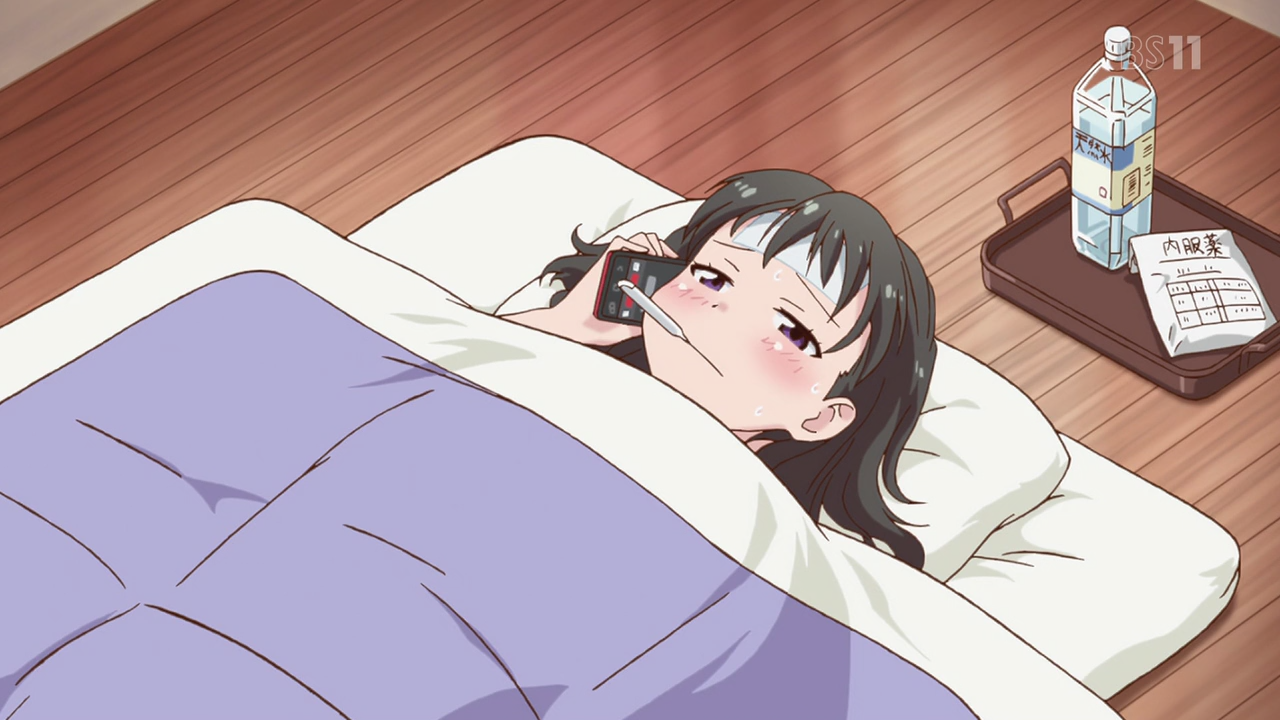 Kuzu is asleep, so he asked me to release. He suggested a release pic with swimsuits, but I can't find the NSFW button for releases. So here is a girl who has fever, she is also hot. Here is a girl with a fever I guess you could say she's pretty hot. Badum tsj
So spoiler alert, there are swimsuits!
A tiny sidenote, I'm developing a new torrent tracker and this episode is currently being tracked by it. However there may be some bugs in it, so it could report errors. But do not worry, there are backup trackers included! So it's highly unlikely that you guys will notice anything.

720p: [Doki] Yama no Susume Second Season - 07 (1280x720 Hi10P AAC) [7642C8E5].mkv
480p: [Doki] Yama no Susume Second Season - 07 (848x480 h264 AAC) [64C2C8B8].mkv