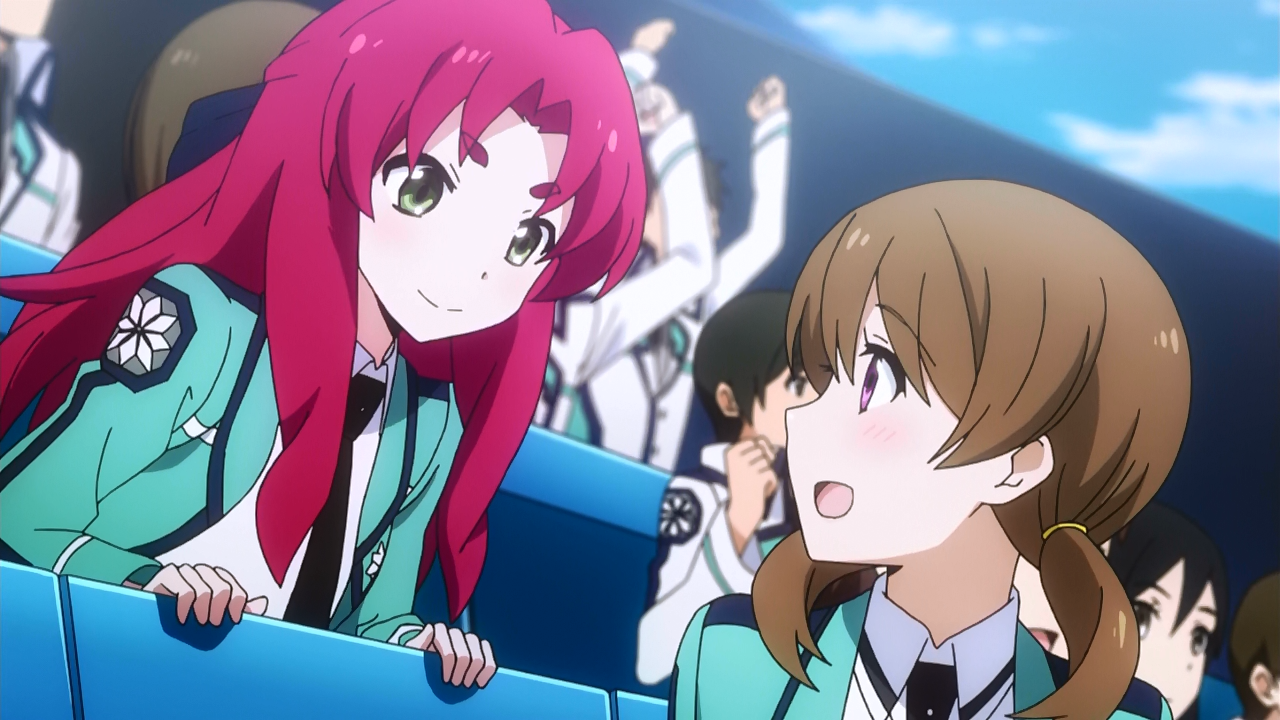 In this episode, things happen. Enjoy!
I will be out of town starting next weekend, and I may not have a laptop available nor time to work on translating, so as much as I'd like to make a timely release for all of you, my dear Mahouka fans, the next episode will unfortunately be probably delayed until two weeks from now. If that happens, I'm really sorry! If you absolutely can't live without your weekly Mahouka fix, I suppose HS is your best only bet.
After I'm back home, I will also be working at the Ropecon role-playing convention in Espoo, Finland, on 25-27 July. If you happen to be there too and want to come say hi, you may find me toiling away at the RPG desk, or wandering around the con area, wearing a badge that says "alta".

720p: [Doki] Mahouka Koukou no Rettousei - 15 (1280x720 Hi10P AAC) [7C1477BF].mkv
480p: [Doki] Mahouka Koukou no Rettousei - 15 (848x480 h264 AAC) [852D33AD].mkv