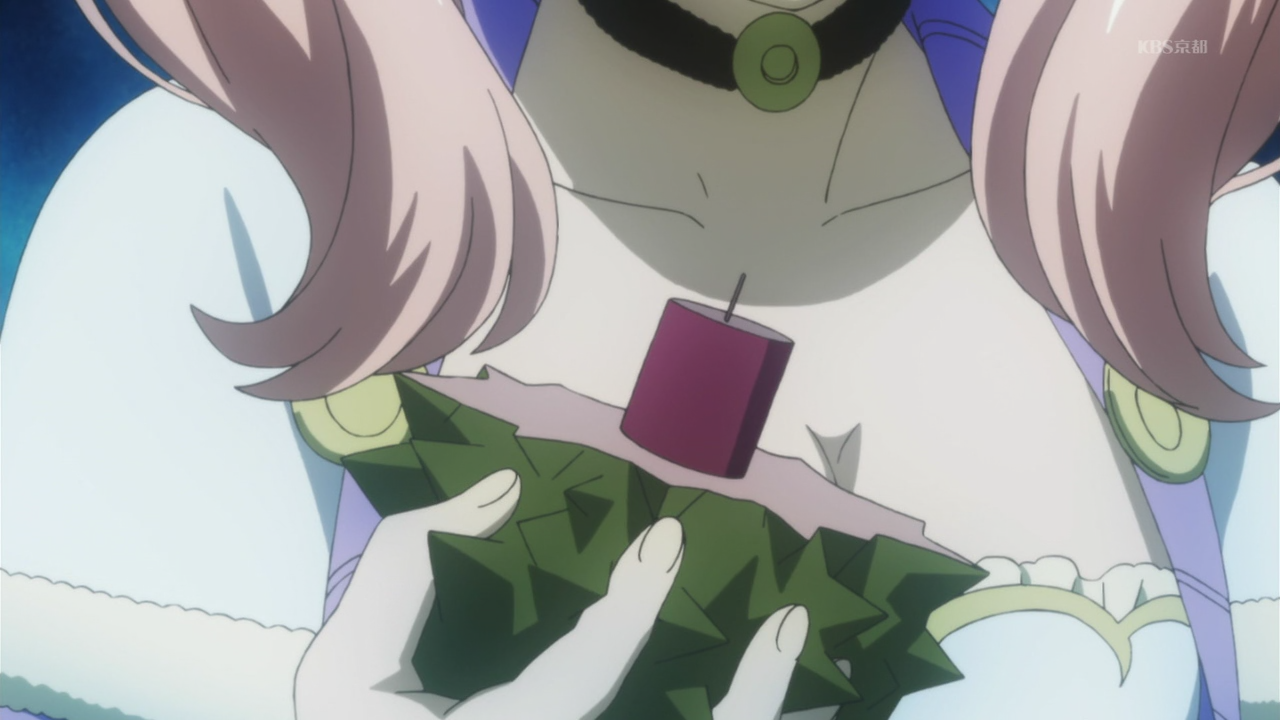 Kuzu is a bit tired this week, so I've been let out of my cage to write this post. I would have posted a picture of Linca, since she is the most awesome character of this show, but we're going with crafted items, so here is a "Close Combat Shrapnel Grenade" (I don't know the actual name, it's just how I saw it being used) that is ruining the ruins that they are exploring this week.
There are a few things I noticed about this show that set it apart from the average anime:
It is not in a (high) school setting.
It has more than one male character.
The male characters actually have marketable skills.
PS: If you didn't notice the shrapnel grenade at first, then you are probably not gay, or at least, not 2D gay, unless you're a woman.
720p: [Doki] Atelier Escha & Logy – Alchemists of the Dusk Sky – 03 (1280×720 Hi10P AAC) [7B4C25C8].mkv
480p: [Doki] Atelier Escha & Logy – Alchemists of the Dusk Sky – 03 (848×480 h264 AAC) [15C4A1C6].mkv