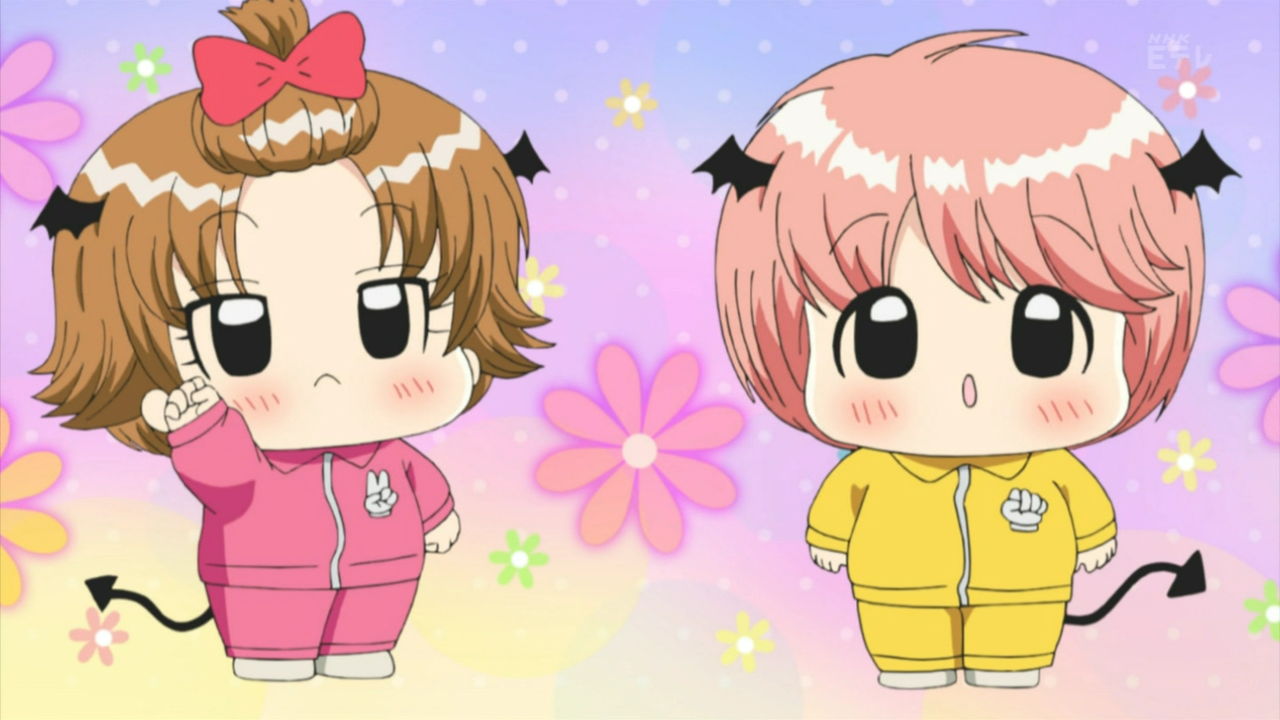 I think this show is trying to brain wash us. In other news: Yes, Mao's new costume is a meat bun and that kanji on his hat is meat (肉 Niku).
This episode was delayed because the translator hasn't been online in two weeks. Special thanks to Terma for helps this week.

720p: [Doki] Chibi Devi - 65 (1280x720 h264 AAC) [11660F31].mkv
480p: [Doki] Chibi Devi - 65 (848x480 h264 AAC) [F7DE22A5].mkv
Chibi Devi 66 will not be airing next this last week (4th November) but will be back on 11th November!