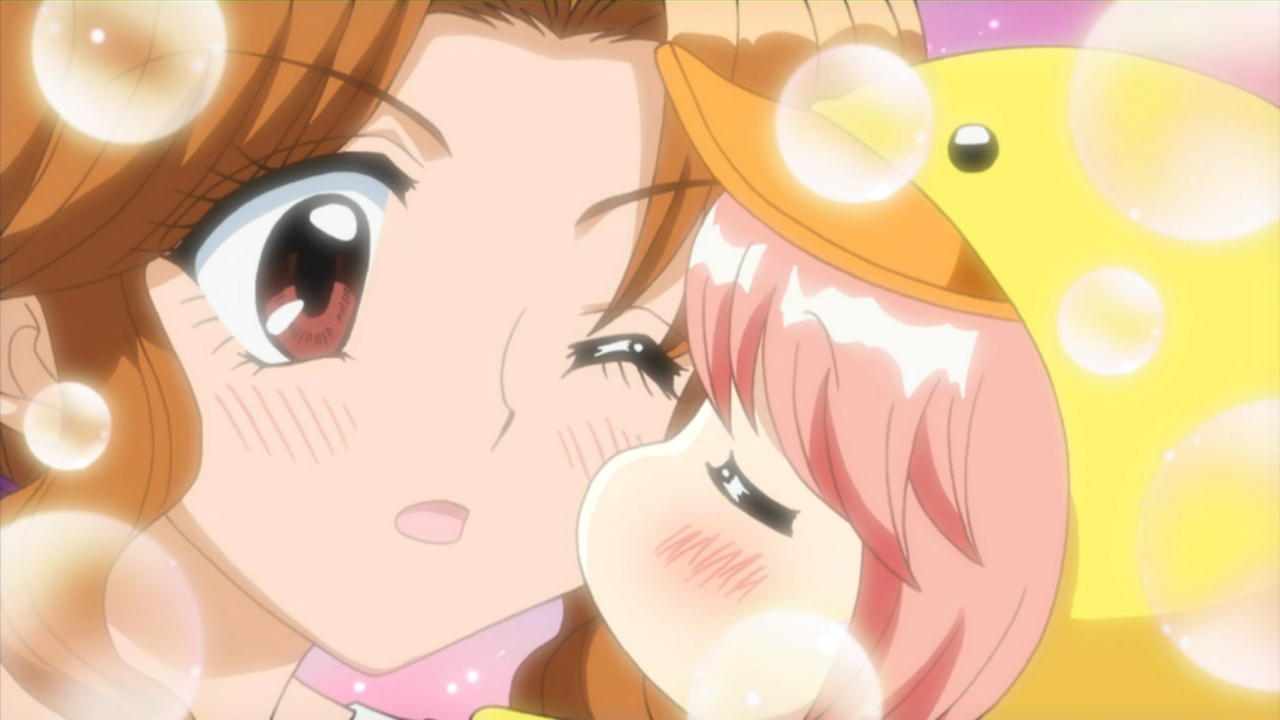 Mao-chan is one lucky bastard.
Believe your eyes, folks. Chibi Devi has returned to us once again. We've pretty much worked out how their airing pattern works now so we'll pretend to be less surprised when it stops airing every few months.
Our previous Chibi-TL-Toben, who translated episodes 6 to 45, has retired and everyone here at Doki wishes him all the best in his future endeavours!
This week we're joined by: kb_z who is one of our new translators, and Tababro who is back for another round with the babies.

720p: [Doki] Chibi Devi - 46 (1280x720 h264 AAC) [E8127F5F].mkv
480p: [Doki] Chibi Devi - 46 (848x480 h264 AAC) [6839F1B0].mkv
PS. A full stop fell off the first line during muxing, I found it rolling across my desk so I'll put it here for safe keeping: "."