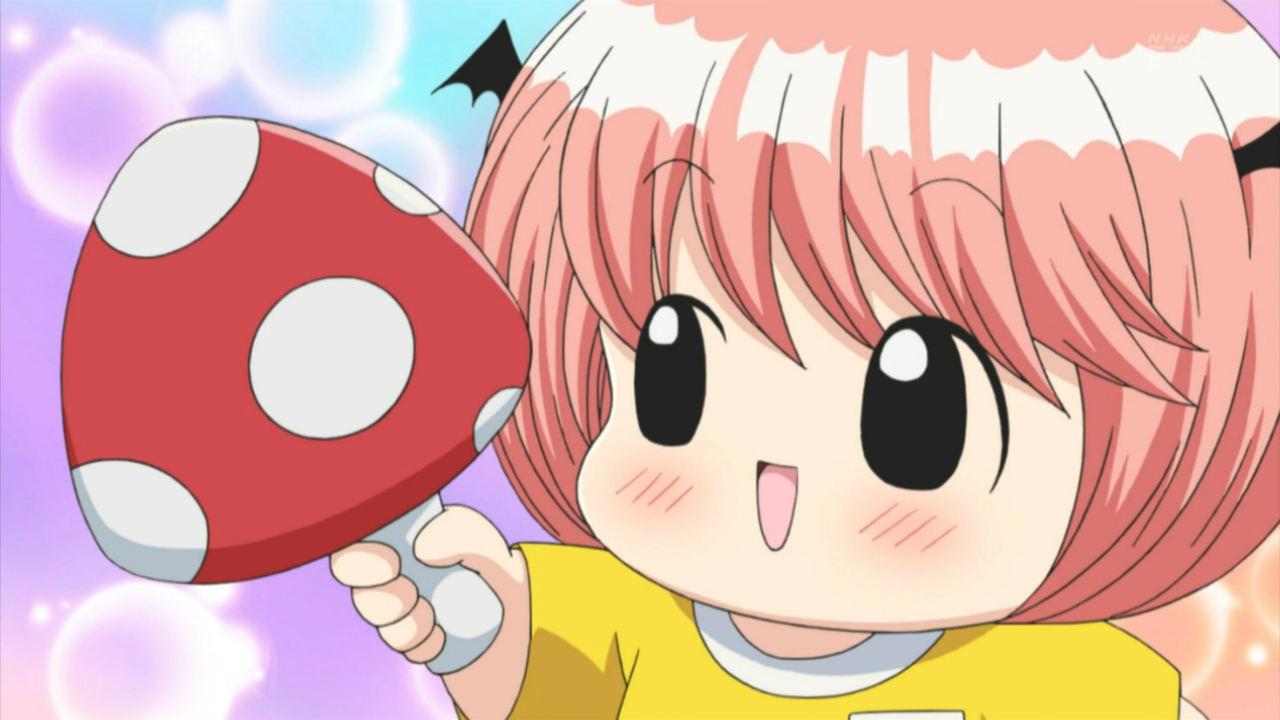 Don't do drugs, kids.
Chibi TL Toben apologizes, he misread car in the last preview as bicycle. We're flogging him as you read this.
From the official website:
Episode 43: A Devil Festival?
The Chibi Devi nursery will be holding a festival, so Mao-chan, Karin-chan and Rai-chan will get to dress up in yukata and have a blast!
Their shop sign says they'll be selling "Devil-Style Shaved Ice"… What kind of festival stall will the three of them host?!

720p: [Doki] Chibi Devi - 42 (1280x720 h264 AAC) [F301B5DD].mkv
480p: [Doki] Chibi Devi - 42 (848x480 h264 AAC) [19C22C26].mkv