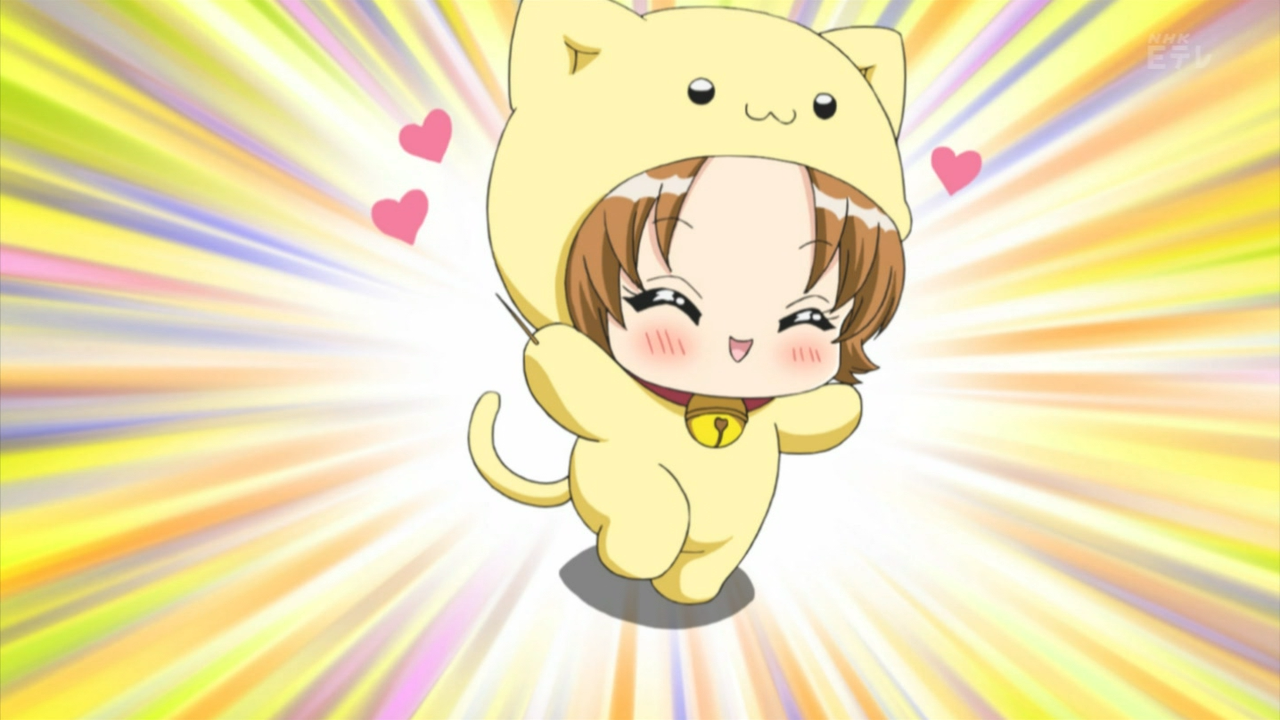 This episode was really good.
[22:21] <&teg> taba, Pedo-Rai or Oishii-Karin?
[22:22] <&Stipervetz> >mfw not Karin
[22:22] <&tabaha> oishii Karin prolly
[22:22] <&teg> mfw taba always chooses the delicious babies
[22:22] <&tabaha> bit disappointed because she loving sausage at such young age isn't a good sign
[22:22] <&teg> (´_ゝ`)
From the official website:
Episode 39: Lots of Costumes
Accompanied by their mothers, the three little devils will be trying on a lot of different costumes and using a variety of magic in the "Magic Testing Room." Inside are beetle costumes, corn costumes, and more! What sort of magic could possibly shoot out next?!

720p: [Doki] Chibi Devi - 38 (1280x720 h264 AAC) [39095FAD].mkv
480p: [Doki] Chibi Devi - 38 (848x480 h264 AAC) [D7435D5B].mkv