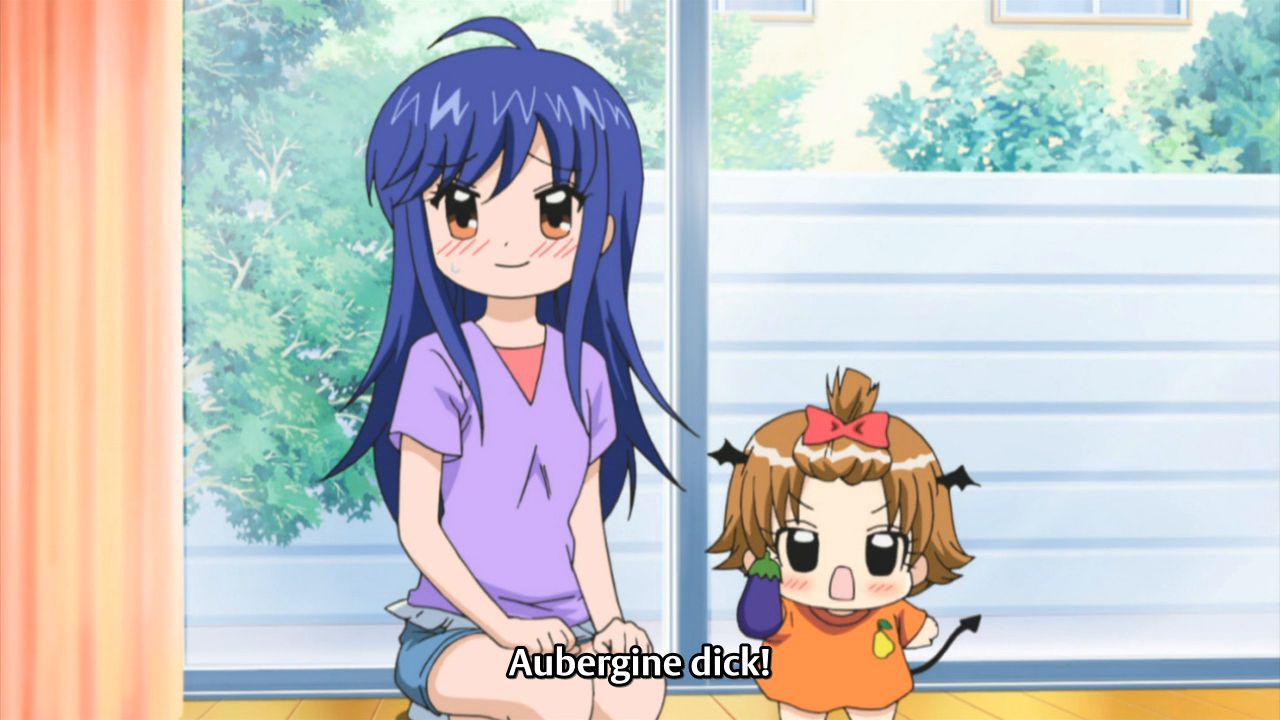 This was delayed because I was being a faggot about translating aubergine as eggplant.
A note from our Chibi TL, Tobenaitsubame:
"The origin of the phrase (otankonasu) is unclear, but seems likely to have originated by comparing male genitals to an aubergine, hence my translation. It could also come from 'tankou no nasu', aubergines grown around coal mines in contaminated soil which made them inedible and therefore useless."
Sadly 'aubergine dick' didn't make the cut but I couldn't edit it out without showing you first.

720p: [Doki] Chibi Devi - 29 (1280x720 h264 AAC) [DE964943].mkv
480p: [Doki] Chibi Devi - 29 (848x480 h264 AAC) [FF94C432].mkv
Chibi Devi 30 will not be airing next week (17th September) but will be back on 24th September!