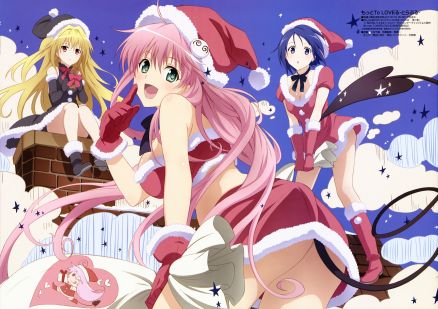 Is your body lady?
To LOVE-Ru's continuation, To LOVE-Ru Darkness, is going to be animated in October (Autumn 2012). Since Motto To LOVE-Ru was a project I personally translated, of course we'll be picking this one up as well.
Source: http://yaraon.blog109.fc2.com/blog-entry-10442.html and also in particular this image.
Thanks to Kuzu for bringing this to my attention.