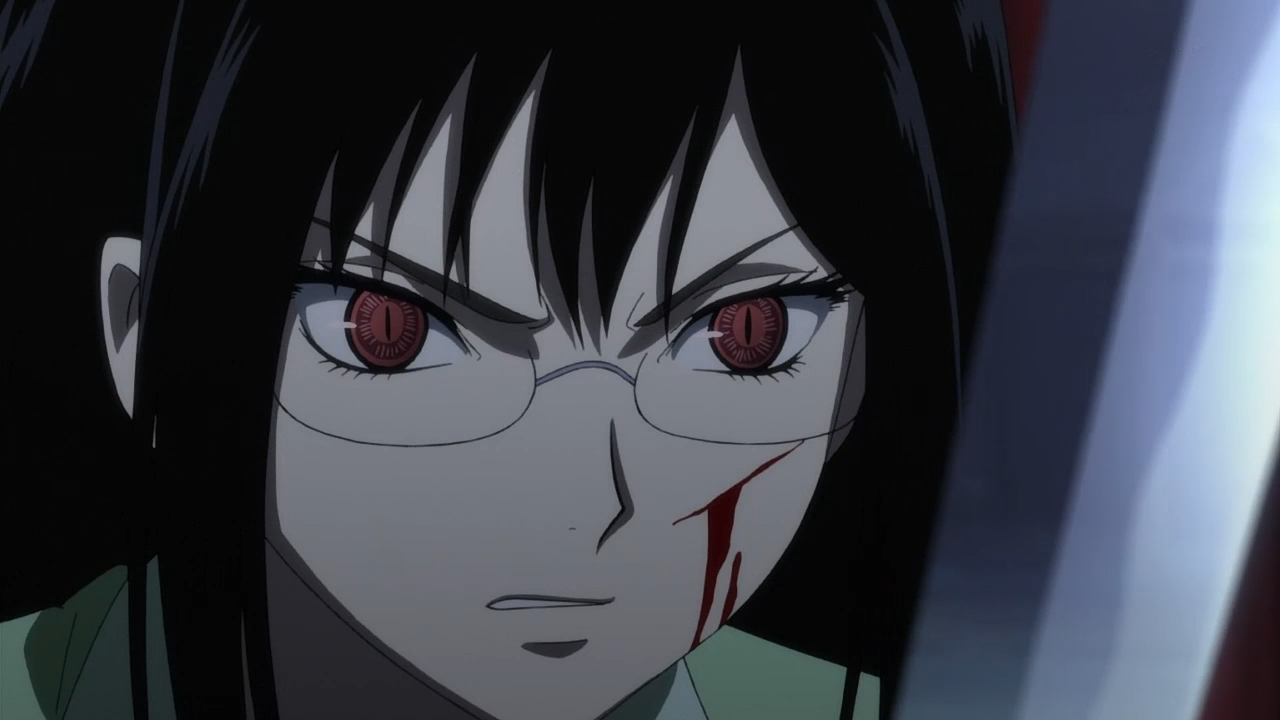 Fuck this show. I love and hate it at the same time. Two more episodes to go. Watch it.
This episode is actually quite good. It's perplexing and intriguing. Can't wait for more twists (and rape (yes, really)) in episode 11. Either way, the ending and cliffhanger in episode 10 fucked my mind. It will fuck your mind, too.
In addition, there's new battle BGM. Gotta love BLOOD-C and their awesome dark themed battle BGM. Here's hoping that some derp will rip the OST that will be included in the BD Vol. 1 which hits the shelves in two weeks. RAWWWWWR.
PS. I dreamt about Michael Myers (Halloween) last night. Need a fucking shrink. Abnormal dream is abnormal. I think Mimori and Holo were part of it… I… think. I also believe that zdm321 died in my dream. Wasn't so bad, after all.
PPS. I'd like to apologize for the delay(s). It seems that nobody is able to cap the show on MBS Thursday night any longer. We get the TBS Friday night re-run instead, hence the 24 hour delay. Also, our provider is French.
Edit: Updated with BD versions.
720p: Blood-C (2011) [Doki][1280×720 Hi10P BD FLAC]
480p: Blood-C (2011) [Doki][848×480 h264 BD AAC]