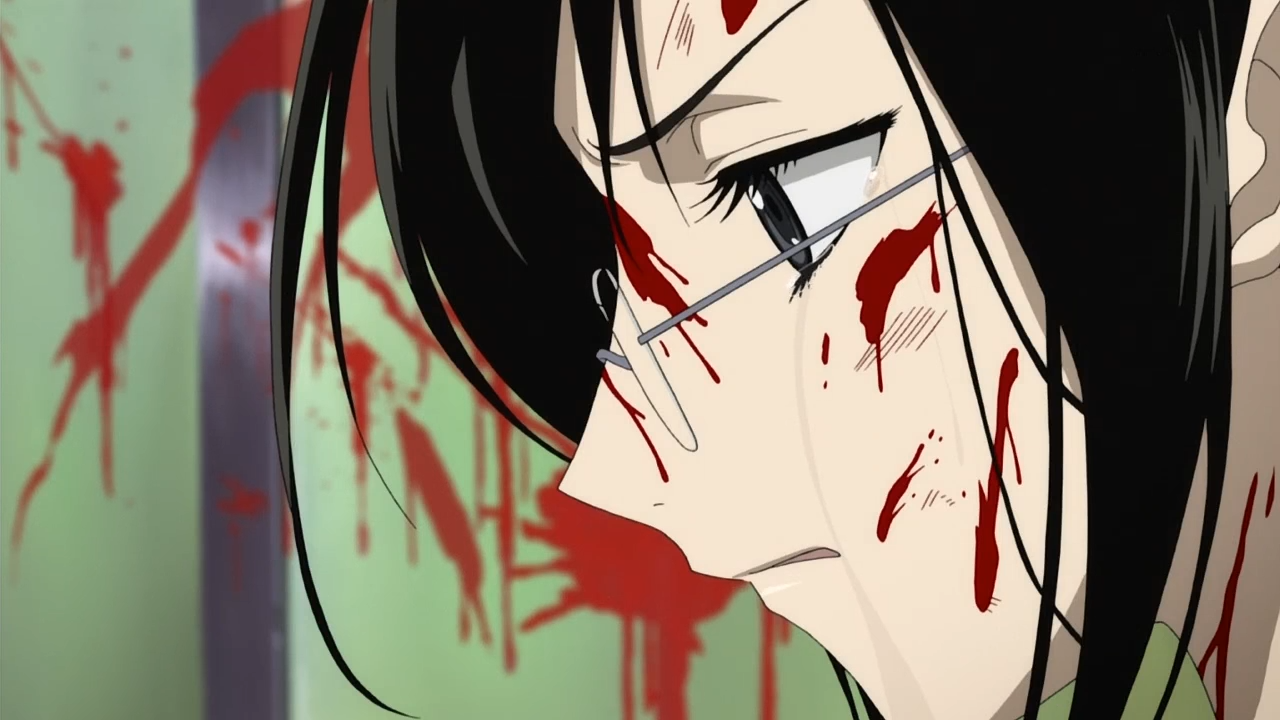 Sweet Lord in Heaven.
I take everything I've said so far back because today's episode was redoubtably psychotic, repulsive and awe-inspiring. The massacre continues and it was indeed a grand spectacle.
Too bad —CENSORED— didn't fucking die. Fuck you for that, CLAMP.
Go watch it you sick little—
Anyway, as promised, here's a little something.
We've ripped the DUSTZ – spiral CD+DVD [Limited Anime Edition]. The DVD is pretty shit, but the NCOP is just amazing. Yes, it all comes with scans. There was some sort of mini BLOOD-C illustration booklet included which we've scanned and included as well.
Thanks to the usual team. Working on this show is of paramount importance since rain and I love CLAMP. We are also retarded and psycho. SURPRISED?
PS. Actually, everyone except Mimori is retarded and indigent here. And Holo, you are… I don't even… I mean… WTF? I need your bus schedule for giv—
Better not share this kind of information. :d
Edit: Updated with BD versions.
720p: Blood-C (2011) [Doki][1280×720 Hi10P BD FLAC]
480p: Blood-C (2011) [Doki][848×480 h264 BD AAC]
SD: [Doki] Blood-C – NCOP (848×480 h264 DVD AAC) [189A0701].mkv
FLAC: [Doki] Blood-C OP Single – spiral [DUSTZ] (FLAC) [9A292DB1].zip
MP3: [Doki] Blood-C OP Single – spiral [DUSTZ] (MP3) [C88DE4D5].zip